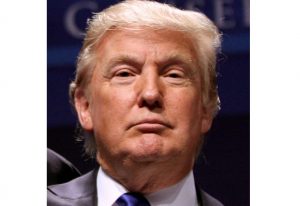 President Donald Trump seeks to reform Medicaid to give states the option to receive block grants and empower them to "innovate and prioritize Medicaid dollars to the most vulnerable populations," according to his proposed budget fact sheet (PDF).
The FY 2018 budget, dubbed The New Foundation for American Greatness, would prohibit funding in the Departments of Labor and Health and Human Services spending bill for "certain entities that provide abortions, including Planned Parenthood. This prohibition applies to all funds in the bill, including Medicaid."
In the House-passed Obamacare repeal bill, lawmakers barred Planned Parenthood from receiving federal funds through Medicaid for one year.
From the Washington Post (emphasis added):
But antiabortion leader Marjorie Dannenfelser, president of the Susan B. Anthony List, applauded the budget proposal.

"From day one, President Trump has worked to keep his pro-life promises, including stopping taxpayers from being forced to fund abortion and abortion businesses. We're encouraged to see that the budget released today prevents federal funds from going to the nation's largest abortion chain, Planned Parenthood," she said in a statement. "Taxpayers should not have to prop up Planned Parenthood's failing, abortion-centered business model."
Will pro-lifers ever see the day when abortion mills are permanently and unequivocally barred from receiving taxpayers' money, no matter how the babies were conceived?
Another big question remains: will Congress approve the president's proposed budget?
Photo credit: By Gage Skidmore from Peoria, AZ, United States of America – Donald Trump, CC BY-SA 2.0, Link