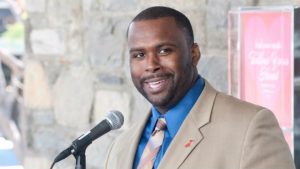 The Georgia Department of Public Health (DPH) withdrew a job offer to Dr. Eric Walsh, a minister in the Seventh Day Adventist church, after videos surfaced of his sermons criticizing evolution and the sin of homosexuality. (see previous coverage)
DPH asked Dr. Walsh to turn over copies of his sermons for review. After reviewing the sermons, the agency withdrew the job offer, claiming that Dr. Walsh had failed to disclose outside employment.
Dr. Walsh obtained legal counsel, the First Liberty Institute, and sued the government on religious discrimination grounds. The state's attorney general also asked for copies of Dr. Walsh's sermons. He refused.
The Daily Caller reported on Friday the state has settled with Dr. Walsh. An excerpt:
The state of Georgia agreed to pay $225,000 to settle a religious discrimination lawsuit, after state officials dismissed an employee because of sermons he gave in his capacity as a lay minister.
…
"I am grateful this trial has finally ended," Walsh said. "It's been a long, difficult journey, but it's worth it to have my name cleared and to ensure that all Georgia government employees know they have religious liberty."
The government didn't admit wrongdoing in the case.
Photo credit: First Liberty Institute