President Trump had to know this was coming. Hours after Democrats took control of the House in January, freshman Rep. Rashida Tlaib told a room full of progressives exactly what the new majority intended to do. "We're gonna go in there and we're gonna impeach the motherf—." She wasn't bluffing.
Perhaps the president took comfort in the fact that a few Democratic Party elders, like Judiciary Committee Chairman Jerrold Nadler, distanced themselves from Ms. Tlaib's remarks. Or maybe Mr. Trump believed Speaker Nancy Pelosi when she promised that Congress under her leadership "will be transparent, bipartisan and unifying" and "will seek to reach across the aisle in this country, and across divisions across our nation." So much for that.
The plain truth is that Democrats have been itching for impeachment since Mr. Trump was inaugurated. They've never accepted the result of the 2016 election or shown anything but barely disguised contempt for his administration and supporters. All Ms. Tlaib did was shout out loud what others had been whispering. For Democrats, the question from the start has been when, not whether, to begin this fight. The question Democrats now face is whether they waited too long.
We're 13 months out from the 2020 election, so why the rush? Isn't the opinion of voters more important than that of House Democrats? It's true that support for a formal impeachment inquiry has grown steadily among Democrats in Congress. But Mrs. Pelosi has said in the past that any such process will lack legitimacy without bipartisan cooperation, which she doesn't have. When Congress decided to move forward with the Richard Nixon and Bill Clinton impeachment inquiries, the entire House voted and both votes won large bipartisan majorities. Mrs. Pelosi so far has refused to honor this precedent, perhaps because she fears an overwhelmingly partisan result.
The Democrats' decision to move forward with impeachment is born of frustration, not principle. And to do so in response to an anonymous whistleblower complaint about a phone call between Mr. Trump and Ukrainian President Volodymyr Zelensky smacks of desperation. The contents of the phone conversation and the complaint are now in the public domain, and voters can determine whether anything in them should cost Mr. Trump a second term. Democrats know they don't have the votes in the Republican-controlled Senate to remove Mr. Trump from office. This is about the spectacle. It's about roughing up the president for next year's campaign.
Democrats never expected the Trump presidency to last this long. He wasn't supposed to survive the porn-star hush-money scandal or the Mueller report revelations. His relentlessly crude behavior on and off Twitter was supposed to have caught up with him by now. But Mr. Trump has governed precisely as he campaigned while delivering economic growth, low unemployment and higher wages. And his supporters don't seek validation from CNN and the Washington Post. Democrats and the media want to obsess over the president's temperament, but his supporters weigh other factors as well. If voters are tired of his style, they'll let him know next November.
Democrats can take some reassurance that Mr. Trump continues to poll in the low to mid-40s, which is right around where he was polling at the start of his presidency. But they also know that his job-approval rating today approximates that of other recent presidents who went on to win second terms. According to Gallup, at this point in their presidencies, Bill Clinton was at 46%, George W. Bush was at 51%, and Barack Obama was at 41%. Mr. Trump is now at 43%.
The impeachment inquiry puts House Democrats from swing districts at risk, and making it about Ukraine could also handicap Joe Biden, who might be the Democrats' best chance at defeating Mr. Trump. Elizabeth Warren is on Mr. Biden's heels, but he remains the front-runner for the Democratic nomination both in national polls and in most of the early-voting states. Impeachment could change that. As my colleague Kimberley Strassel wrote last week, it will be difficult for Mr. Biden to criticize the president's dealings with Ukraine given that his son Hunter is linked to the Ukrainian gas company at the center of the scandal. Mr. Biden has a problem similar to Hillary Clinton's in 2016, when she couldn't draw attention to Mr. Trump's tomcatting without also drawing attention to her husband's womanizing and her treatment of his accusers.
Meanwhile, on Thursday Ms. Tlaib began hawking T-shirts that read "Impeach the MF." They sell for $29 and the money goes to her re-election campaign. Her hometown newspaper, the Detroit Free Press, said the stunt is "exactly the sort of thing Donald Trump might do, if he were in Tlaib's position." Perhaps. Or maybe it's an indication of how seriously Democrats expect people to take this impeachment circus.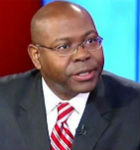 Jason Riley is a member of The Wall Street Journal Editorial Board.
The views expressed in opinion articles are solely those of the author and are not necessarily shared or endorsed by Black Community News.