The God of Israel said, the Rock of Israel spoke to me: He who rules over men must be just,ruling in the fear of God. — 2 Samuel 23:3.
Open your mouth for the speechless, in the cause of all who are appointed to die. Open your mouth, judge righteously, and plead the cause of the poor and needy. — Proverbs 31:8-9.
On Friday, September 25, 2020, the president of the United States took a bold, strong, and righteous stand for a critically important cause. He stood boldly for life. Specifically, he stood for the innocent life of newborn babies.
On that day, President Donald Trump signed and put into force an executive order to protect the lives of babies who are born alive after failed abortions. Why did he do that? Well, in short, it was the right thing to do. It was the God-honoring thing to do. It was that which was in everyone's best interest to do.
President Trump issued an executive order entitled, "The Born-Alive Executive Order." This executive order is "to ensure that all precious babies born alive, no matter their circumstances, receive the medical care that they deserve."
This executive order also enforces and broadens protections for babies that are born prematurely, born after an abortion attempt that did not terminate the baby's life, and/or born with disabilities.
Congress has considered bills that would have done this several times over the years, but it has not managed to pass them. One such bill was the "Born Alive Survivors Protection Act." This bill would have required that children born after an abortion attempt must be given the same care as any child born under other circumstances — not more care than others, simply the same care.
Tragically, pro-choice members of Congress opposed and/or rejected this or similar bills many times over several years.
A question that comes to mind is this one: How could anyone oppose such a bill?
Praise God for a leader such as President Donald Trump, who took steps within his power as president of the United States to enact this order.
This action clearly demonstrates true, strong Christian leadership. Let us continue to pray daily for our president and all other leaders in our government.
Therefore I exhort first of all that supplications, prayers, intercessions, and giving of thanks be made for all men, for kings and all who are in authority, that we may lead a quiet and peaceable life in all godliness and reverence. For this is good and acceptable in the sight of God our Savior. —  Timothy 2:1-3
Let us pray for their health, for their well-being, and for them to be guided daily by the hand of God in the decisions they make and in all they do.
Photo credit: Life News – Steven Ertelt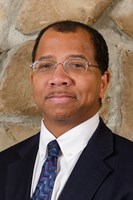 Joseph Parker serves as the pastor of Bethlehem A.M.E. Church in Winona, Mississippi, and the Director of Outreach and Intercession with the American Family Association. He has been in the ministry for almost 40 years and hosts the radio broadcast, "The Hour of Intercession," on the Urban Family Communications Radio network.
The views expressed in opinion articles are solely those of the author and are not necessarily either shared or endorsed by Black Community News.