President Donald Trump and President Vladimir Putin announced they will work "jointly" to ensure Israel's security on the border with Syria.
The leaders met in Helsinki on Monday for the U.S.-Russia Summit, in what President Trump referred to as "success and a very fruitful round of negotiations." Both leaders confirmed Israel's security as a priority, calling for full compliance with the Israel-Syria Disengagement Agreement Treaty of 1974, as Assad and Iranian forces draw closer to Israel's border.
Speaking before the press following their historic meeting, Trump announced "crushing terrorists in the southwest of Syria — the south of Syria — should be brought to the full compliance with the Treaty of 1974 about the separation of forces, about separation of forces of Israel and Syria. This will bring peace to Golan Heights and bring a more peaceful relationship between Syria and Israel, and also to provide security of the state of Israel."
Putin agreed, stating that success of peace in the Golan Heights could be a "first showcase example of successful joint work," and would open the doors "to return calm to the Golan, restore the cease-fire between Syria and Israel and fully guarantee the security of the State of Israel."
Answering questions from the press, Trump confirmed recent talks with Prime Minister Benjamin Netanyahu, reporting that both leaders "would like to do certain things with respect to Syria having to do with the safety of Israel. So in that respect, we absolutely would like to work in order to help Israel, and Israel will be working with us. So both countries would work jointly."
In an interview with Fox News on Monday night following the press conference, Trump confirmed Israel's security was central to the talks. "At the end of this meeting I think we really came to a lot of good conclusions, a really good conclusion for Israel, something very strong. He's a believer in Israel, he's a fan of Bibi. And really helping him a lot, and will help him a lot, which is good for all of us," in reference to Russia's military coordination on Syria with Israel.
Trump's remarks fall just as the United States House Subcommittee on National Security, led by Rep. Ron DeSantis, will hold a hearing on Tuesday to evaluate recognition of Israel's sovereignty in the Golan Heights in relation to U.S. national security interests.
The Office of Prime Minister Netanyahu released a statement, thanking Trump for his "abiding commitment" to Israel's security. "Prime Minister Benjamin Netanyahu commends the abiding commitment of the US and President Donald Trump to the security of Israel, as expressed at the meeting between President Trump and Russian President Vladimir Putin. The friendship between Israel and the US has never been stronger."
The statement highlighted the ongoing coordination between Israel and Russia in the region. "Prime Minister Netanyahu also very much appreciates the security coordination between Israel and Russia and the clear position expressed by President Putin regarding the need to uphold the 1974 Separation of Forces Agreement between Israel and Syria."
Amir will address the US-Russia summit and what it means for Israel, the approaching conflict with Syria in the Golan Heights and much more during his Middle East Current Events Update today, Tuesday, July 17, 2018 at 9:00 pm (Osaka time). This update will be added to Youtube.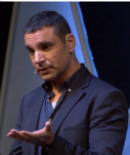 Amir Tsarfati, a Jewish Christian, is the founder and president of Behold Israel, a news site to correct the scarcity in trustworthy reportage on issues and events impacting Israel, and to resolve the uncertainty about who or what to believe.