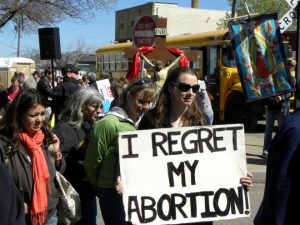 The Trump administration recently went a step further toward keeping American taxpayers' money from the abortion industry. From Reuters:
In a letter to U.S. Senate Foreign Relations Committee Chairman Bob Corker, the State Department said it was dropping the funding because the U.N. Population Fund (UNFPA) "supports, or participates in the management of, a program of coercive abortion or involuntary sterilization."

The cut marks U.S. President Donald Trump's first move to curtail funding for the United Nations and is likely to raise further questions about how deep those cuts will eventually go throughout the organization, where the United States is the top donor.
…
The cut follows Trump's proposed 28 percent budget reduction for diplomacy and foreign aid, including an unspecified reduction in financial support for the United Nations and its agencies, announced last month.
The so-called population fund has been linked to China's former one-child policy.
Thank you, President Trump, for defunding the United Nations Population Fund, which supports gruesome population control practices in China.

— Live Action (@LiveAction) April 5, 2017
Some women in China killed their unborn babies when they found out they were having girls, or they killed, abandoned, or gave away their infant daughters. The policy led to what should have been foreseeable consequences for the future of the country, including the imbalance between males and females. China recently change the rule to allow two children.
President Trump signed an executive order earlier this year that blocked funding to international non-governmental organizations that kill or advocate killing unborn babies.
Photo credit: Fibonacci Blue (Creative Commons) – Some rights reserved