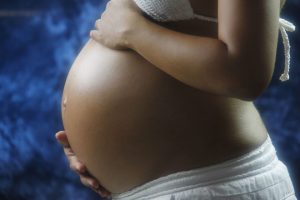 March for Life, the secular organization that holds a high-profile pro-life march every January in Washington, D.C., sued the federal government to stop enforcement of the Obamacare mandate to offer contraceptives through employee health insurance plans.
The organization that exists to save unborn babies would have been forced to provide drugs that might kill them. But the U.S. District Court for the District of Columbia ruled in favor of March for Life in 2015 and barred the government from enforcing the mandate against it.
The court reasoned that if the purpose of the government's religious exemption was to respect an organization's pro-life values, it "makes no rational sense" to deny the pro-life March for Life the same respect.
Another secular pro-life organization has filed a lawsuit to stop enforcement of the mandate. Real Alternatives is a pregnancy center that doesn't want to offer coverage for drugs that might kill the babies it's trying to save.
But this federal court ruled that secular organizations can't cite a religious exemption to the mandate. From Life News:
Real Alternatives had excluded payment for abortion-causing drugs from its health insurance plan since 2008, and was able to continue doing so until 2014 because its plan was "grandfathered" against requirements of Obamacare. But the insurer eventually opted to discontinue the plan, and after 2014 Real Alternatives was unable to buy coverage that didn't include those drugs.

One of the Real Alternatives arguments dismissed by Jones was that the government has no legitimate purpose in mandating people to have benefits they don't want or won't use.
Pro-lifers are wondering why the Obamacare contraception mandate is still in effect. Are you listening, Mr. President?
After meeting with President Donald Trump in the Oval Office on May 4, I sat in the Rose Garden and listened as the president promised the Little Sisters of the Poor that their "long ordeal" with the government's contraceptive mandate "would soon be over."

Yet here we are, nearly three months later, and the Health and Human Services (HHS) mandate still stands as part of Obamacare.