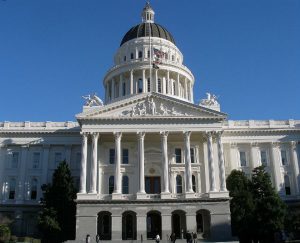 Joey Hill, chief of staff for black Assemblyman Reginald Jones-Sawyer of California, didn't like what a black pastor had to say about a California bill that would have changed the religious character of Christian colleges and universities in the state.
Fortunately, the lawmaker who introduced the bill backtracked because of the backlash. One criticism of the measure was the potential loss of government-funded grants for low-income students.
Pastor Marc Little, who has contributed to BCN, was one of the Christians who stood against the anti-religious freedom bill. He sent Jones-Sawyer a letter stating his objections. Among other things, Pastor Little said he took "great exception" that no one from the state legislature's Black Caucus spoke out to protect the rights of students in religious schools who rely on government grants, "many of whom are black and Hispanic students."
Hill, a civil servant, responded in a way that should shock the state's taxpayers (profanity bleeped out):
Pastor Little has called for an apology that we predict won't be forthcoming. He also called for Hill's resignation.
"No one should ever be subjected to such disrespect by the staff of a public official no matter the disagreement."
To learn more about Pastor Little, watch this brief interview:
Photo credit: By [2] – [1], CC BY-SA 3.0, Wikimedia Commons