The Detroit school board recently voted 6-to-1 to consider removing Dr. Ben Carson's name from one of its high schools. Carson, a former Detroit student and former head of pediatric neurology at Johns Hopkins Hospital, pioneered several groundbreaking neurosurgical procedures. He now serves as President Donald Trump's secretary of housing and urban development. But one school board member said Carson's name on the school is comparable to "having Trump's name on our school in blackface."
About Detroit public schools, Wisconsin Institute for Law & Liberty's C.J. Szafir and Cori Petersen recently wrote, "In 2017 Detroit ranked last in proficiency out of 27 large urban school districts with a measly 5 percent of fourth-graders proficient in math and 7 percent in reading." Maybe the Detroit school board should invest the time they spent inquiring about Carson's reputation in improving its pupils' education.
Let's hope that hatred for Trump does not stall the growing movement for private school choice as an alternative to public K-12 education. A 2015 survey conducted by Knowledge Networks for Education Next found that nationally, 13 percent of non-teacher parents have sent one or more of their school-age kids to private school for at least some of their K-12 schooling. But 20 percent of teachers with children have done the same. The number is much higher for teachers in urban areas.
A 2004 Fordham Institute study found that in Philadelphia, a staggering 44 percent of public-school teachers with school-age kids sent their own children to private schools. In Cincinnati-Hamilton County and Chicago, 41 and 39 percent of public school teachers, respectively, paid for a private school education for their children. In Rochester, New York, it was 38 percent. In Baltimore, it was 35 percent. San Francisco-Oakland-Vallejo was 34 percent, and New York-Northeastern New Jersey was almost 33 percent. In Los Angeles-Long Beach, nearly 25 percent of public school teachers sent their kids to private school versus 16 percent of all Angelenos who did so.
Hats off to all the hardworking teachers and administrators working in urban schools, which are frequently in and among the worst schools in the worst areas, with often unmotivated students from homes where education is not emphasized. Without an authority figure in the home ensuring that that the child has done his homework and gone to bed on time, the teacher's job becomes exponentially more difficult. And bravo to hard-working parents who want to ensure that their children get a quality education.
Most urban parents support choice in education, despite the opposition of the public education establishment. Polls show about 80 percent of inner-city parents want vouchers, and most careful studies show that private school choice produces better outcomes.
But wait. A recent study from the University of Virginia's highly regarded Curry School of Education found "no evidence that private schools, exclusive of family background or income, are more effective for promoting student success." Hogwash, says Michael Q. McShane, the national research director of EdChoice, a pro-choice advocacy group, who argues that the UVA study lacked "randomization." Under "randomization," McShane says: "Everyone who wants a voucher gets their name thrown in a hopper and random chance is the only thing that differs between those who get a voucher and those who don't. That's how we know that any differences between the two groups can be attributed to the program."
The Wisconsin Institute for Law & Liberty wrote last year: "The Milwaukee Parental Choice Program works. … Out of 11 gold standard studies on the program, 10 have shown that students in the MPCP outperform their peers at Milwaukee Public Schools (one study showed no significant difference). … Students in the MPCP outperformed their peers in public schools in both math and reading on the Forward Exam when appropriate 'apples-to-apples' comparisons are made. We also found that MPCP students score about 7.7 percent higher on the ACT than MPS students, a difference that could determine whether a student gets into college or not in some cases."
Thomas Sowell, who supports private school choice, also emphasizes the importance of comparing apples to apples. "My favorite way of making comparisons among truly comparable students," says Sowell, "is to get educational results from schools where both the charter school and the traditional public school are located in the very same building, teaching the same grade levels, and with the students being tested by the very same tests." When examined that way, school choice works.
About Milwaukee, Szafir and Petersen wrote: "Many parents have turned to the Milwaukee Parental Choice Program, passed in 1990, which provides low-income children with vouchers for private schools. Over the past decade, enrollment has increased 45 percent at MPCP schools and by 47 percent at the city's charter schools."
If private school choice does not yield benefit, can someone explain why programs that provide choice consistently have long lines of parents who want to enroll their students? Trump wants to give urban parents an opt-out of an underperforming government school. Resistance against Trump ought not to translate into resistance against parents who want a better future for their children.
COPYRIGHT 2018 LAURENCE A. ELDER
DISTRIBUTED BY CREATORS.COM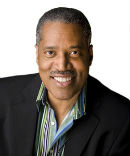 Larry Elder is a bestselling author and radio talk-show host. To find out more about Larry Elder, or become an "Elderado," visit www.LarryElder.com. Follow Larry on Twitter @larryelder.
The views expressed in opinion articles are solely those of the author and are not necessarily either shared or endorsed by Black Community News.