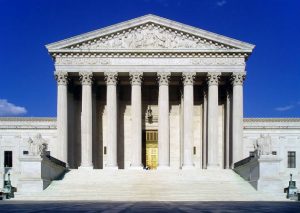 Democrats did what most people expected them to do when it came to confirming Judge Neil Gorsuch to the U.S. Supreme Court: stonewall.
Most liberal lawmakers in the U.S. Senate filibustered Judge Gorsuch's nomination, and Republicans didn't have enough cloture votes to get to the final vote.
Senate Republicans decided to go "nuclear" — change the rules and allow a simple majority vote of 51 rather than 60. Sen. Harry Reid used this same maneuver in 2013 to confirm Barack Obama's executive branch appointees and federal court nominees.
The Senate is expected to confirm Judge Gorsuch to the Supreme Court on Friday.
BOOM#NuclearOption pic.twitter.com/HxxP0DAkLI

— Pam Besteder (@pambesteder) April 6, 2017
From the Washington Times:
"This will be the first — and last — partisan filibuster of a Supreme Court nomination," Senate Majority Leader Mitch McConnell vowed, saying he didn't relish changing the rules but argued Democrats forced him into it.

The fallout from Thursday's vote also threatens to poison the Senate for the foreseeable future, worsening already abysmal relations between Republicans and Democrats who have feuded over every step of Mr. Trump's agenda.

But Republicans said Judge Gorsuch, who has won rave reviews from both liberal and conservative legal scholars, was worthy of the fight.
FLASHBACK: Warren Pushed for Nuclear Option to Kill Filibuster Rules in 2012, 2013 https://t.co/25LOKxMhw6 pic.twitter.com/lXt5zW0AJC

— Free Beacon (@FreeBeacon) April 5, 2017
Photo credit: By UpstateNYer – Own work, CC BY-SA 3.0, Link