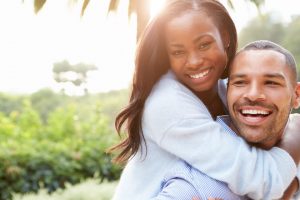 A new report from the Pew Research Center brings the latest update on the deteriorating state of traditional marriage in America.
And as sobering as is the picture for the nation as a whole, the situation for black America is even more disturbing.
Fifty percent of American adults over 18 are married today, down 32 percent from 72 percent in 1960.
Among black Americans, just 30 percent of adults over 18 are married today, down 31 percent from 1960.
Fairly obvious questions emerge: Does it matter that the incidence of traditional married households is declining? Why is this happening and why is this trend so much more pronounced among blacks? Are there remedial actions that can be taken from the point of view of government and public policy to strengthen marriage and the American family?
Regarding the first question, it matters a lot. To those of us who still have a traditional moral compass, it is hurtful, sad and ominous that increasing numbers of young Americans do not understand the unique importance of holy matrimony.
But moving away from sentiment, there is plenty of modern research that shows that individuals who are married are wealthier, healthier and happier.
Moreover, we now see a disproportionate impact of marriage on men.
Recent research published by the American Enterprise Institute, authored by W. Bradford Wilcox of the University of Virginia and Robert Lerman of American University, points to married men earning at least $15,900 more annually than single men. For black men, this "marriage premium" is $12,500.
Why is marriage in decline?
At first glance, it is tempting to associate this with the decline of religion and traditional religious values.
It takes great personal fortitude for a young person to turn away from the temptations of promiscuity and to take on the responsibility and commitment of marriage and family. These demands are so far out of the natural order that it is hard to fathom handling them without religion and faith.
But what is happening with blacks?
By common measures, blacks are the most religiously engaged community in America.
According to a 2009 Pew report, 79 percent of blacks said religion plays a "very important" place in their lives compared to 56 percent of all Americans.
Fifty-three percent of blacks reported, in the same study, attending church at least once per week, compared to the national average of 39 percent.
So if religious fervor among blacks is far above the national average, why is the pace of marriage deterioration among blacks the worst in the country?
We get one hint in the new Pew report. Forty-eight percent of nonwhites, compared with 33 percent of whites, indicate they want to get married but say financial instability is the main reason that they have not.
Why are blacks, on average, decidedly more financially unstable? One factor, which must be taken into account, is the disproportionate impact of the welfare state following the civil rights movement. Major welfare programs established in the late 1960s, which required recipients to be unmarried to qualify, followed shortly thereafter by the legalization of abortion in 1973, had a devastating effect on the black family.
Data we have today should provoke a sense of urgency to focus policy on reversing the damage done by years of programs that have hurt the very low-income communities they were supposed to help. We need policies that protect life, and encourage marriage, ownership and individual responsibility.
Stop taxpayer funds going to Planned Parenthood, allow low-income Americans to invest their payroll tax in a personal retirement account that allows wealth accumulation, repeal the Davis-Bacon Act and other laws that limit the employability of low-wage workers, and give states block grants to control anti-poverty programs that open the door to creativity and flexibility.
COPYRIGHT 2017 STAR PARKER
DISTRIBUTED BY CREATORS.COM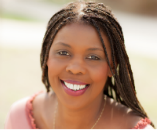 Star Parker is the founder and president of the Center for Urban Renewal and Education. Contact her at www.urbancure.org.