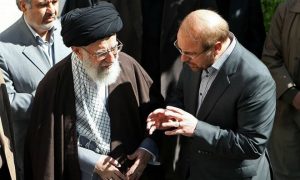 The United States Senate voted unanimously on Thursday in favor of extending the Iran Sanctions Act (ISA) for an additional decade. Iran responded on Friday that the extension is a violation of the nuclear agreement formed with world powers.
The ISA, which was adopted in 1996, was set to expire at the end this year. The U.S. House of Representatives approved the legislation in November, and the Senate voted to renew it by a vote of 99-0. President Barack Obama is expected to sign it.
Iran reacted to the ISA extension on Friday, claiming that it's a "violation of the [nuclear] deal." Spokesman for the Iran's Foreign Ministry, Bahram Ghasemi, stated early Friday: "The extension of sanctions by the U.S. Congress is a violation of the deal. We will report it to Iran's committee, assigned for monitoring the implementation of the deal." He added that "Iran has shown its commitment to its international agreements, but we are also prepared for any possible scenario. We are ready to firmly protect the nation's rights under any circumstances," not mentioning the two heavy water violations and continued missile program development and testing.
Supreme Leader of Iran, Ayatollah Ali KhameneiIf, threatened to "react" ahead of the vote on Thursday. He said that if  the sanctions are extended, "it will surely constitute a violation of the [nuclear deal] and they [United States] should know that the Islamic Republic will definitely react to it."
The development comes as President-elect Donald Trump nominated General James Mattis to serve as his administration's Defense Secretary. Mattis, a retired Marine, oversaw U.S. military operations in the Middle East from 2010 until 2013, ending his tour due to the Obama Administration. Mattis has been critical of the Obama Administration's leniency on Iran and in fighting the Islamic State in Iraq and Syria.
Photo credit: By Khamenei.ir – newsmedia.tasnimnews.com, CC BY 4.0, Link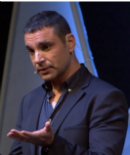 Amir Tsarfati, a Jewish Christian, is the founder and president of Behold Israel, a news site to correct the scarcity in trustworthy reportage on issues and events impacting Israel, and to resolve the uncertainty about who or what to believe.