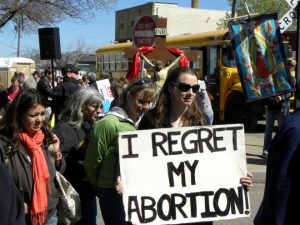 The U.S. Food and Drug Administration (FDA) recently changed the labeling of the drug mifepristone, also known as RU-486, which induces abortions. The FDA said women can take the drug later in their pregnancies and at a lower dose.
RU-486 blocks the hormone progesterone, starving the developing human attached to the uterine lining of nutrients. Women take another drug afterward to expel the dead baby. Side-effects of such medically induced abortions include heavy bleeding and death.  
Pro-lifers oppose the drug and the new labeling, and lawmakers are seeking answers. The letter they sent to the FDA on Monday reads in part:
"We are deeply disappointed to learn that you have loosened FDA standards governing use of the abortion drug mifepristone, also referred to as Mifeprex or RU-486. This powerful abortion drug has been associated with serious adverse events including hemorrhaging, severe infections and even deaths of mothers who have taken it."
Pro-life lawmakers want to know about reported deaths from the drug, the timeline of the FDA's actions associated with Danco Laboratories, which provides the drug, where the drug is made, and more. Rep. Christopher Smith, Sen. James Lankford, Rep. Barbara Black, Sen. Ted Cruz, Sen. Joni Ernst, Rep. Trent Franks, and other lawmakers signed the letter.
During his presidency, abortion advocate Bill Clinton ordered the FDA and the U.S. Department of Health and Human Services to "coordinate the marketing of RU-486 as his first official act in office." Judicial Watch also contended that the FDA "was compromised in its role as an objective reviewer of the safety and efficacy of the drug because of its active role in brokering a deal between pharmaceutical firms and an abortion rights foundation."
Eric Scheidler, Executive Director of the Pro-Life Action League, accused the FDA of serving the abortion industry and RU-486 provider Danco Laboratories over the safety of women.
"Medical abortion is billed by the abortion industry as safe and easy, but typically involves excruciating cramps and excessive bleeding, sometimes for days, and all while a woman is on her own. The abortion itself happens far from the abortionist's office: at home, at school, at work or out at the mall. And in the end, an innocent human life has been destroyed in its first weeks of life.
"With this deplorable decision, the FDA has abdicated its responsibility to safeguard women's health and defend human life."
Photo credit: Fibonacci Blue (Creative Commons) – Some rights reserved