Of all the desperate and futile attempts at revisionist history, few are as careless as the attempt to destroy the reputation of one of the finest Supreme Court justices this country has ever produced. Now comes another volley. New York magazine has assembled "The Case for Impeaching Clarence Thomas." The author is longtime anti-Thomas journalist Jill Abramson. For more than 4,000 words, Abramson labors to relitigate Thomas accuser Anita Hill's dramatic loss in the court of public opinion. According to one poll at the time, 58 percent believed Thomas sexually harassed Hill; only 24 percent believed her.
Again the argument falls on its face.
Justice Thomas has been a distinguished member of the Supreme Court for more than 26 years now. In the years since, Abramson has assembled … well, nothing. Meanwhile, the case against Hill's unproven charges has grown only stronger, and Abramson's record of objectivity — if there ever was one — is evermore tattered. Liberals like her think you should impeach someone for allegedly lying under oath — but not if the person's name is Bill Clinton — and then lean heavily on "alleged" for protection.
Abramson's newest attraction is attorney Moira Smith, who claims she was groped by Thomas at a 1999 dinner party. Her accusation, delivered in the last days of the 2016 presidential campaign, flopped so badly that ABC, CBS, NBC and CNN never touched it.
The rationale for attacking Thomas all over again was the Harvey Weinstein expose. But just since then, Abramson has managed to hurt her own cause again. She has no credibility in this discussion. Indeed, she's on the wrong side of it. In October, the Washington Post reported that as executive editor of The New York Times and deputy to Michael Oreskes, she did nothing to stop Oreskes from allegedly sexually harassing a female news aide in the Washington bureau.
"If I had to do it again, I would have told him to knock it off," she said. "I think I should have raised this with (the Times' human resources department). … Maybe confronting him would have somehow stopped him from doing it to another woman."
In November, she wrote an editorial for the leftist British newspaper The Guardian that explicitly argued that feminist politicians shouldn't be ruined by sexual-harassment allegations. It said: "Casting out Al Franken, who has been a passionate, zealous defender of women's rights in a Senate grown ever more hostile to them, could remove an important weapon in the embattled Democratic arsenal.
"A reassessment of Bill Clinton's behavior era could have the same counter-productive effect."
That passage underlines that Abramson isn't really interested in stopping sexual harassment. She's interested in using sexual harassment against opponents of "women's rights," especially abortion on demand.
In fact, Abramson's tolerance for former President Clinton's sexual misconduct is this dramatic: A Nexis search of The New York Times for the terms "Jill Abramson" and "Juanita Broaddrick" brings up zero stories. When she finally acknowledged Broaddrick's existence in October 2016, she dismissed Broaddrick (and other Clinton accusers Paula Jones and Kathleen Willey) as part of a "Soviet show trial" before the second presidential debate.
Abramson's "new" case against Thomas is so unconvincing that the liberal media passed right over it. Oh, she still has a few die-hard friends on the left. Washington Post media columnist Margaret Sullivan touted the New York magazine piece and lauded Abramson as a "badass" with "unparalleled expertise on the subject." They think alike. Last October, Sullivan also trashed Broaddrick & Co. as "a twisted version of 'The Last Supper.'"
Clarence Thomas has been recognized as a forceful legal mind on the Supreme Court, and he has staunchly argued against liberal barbarism like partial-birth abortion. It's obvious why liberal journalists with no real core principles on sexual harassment wished they had prevented his confirmation, and why Americans would have been denied an impressive justice.
Character assassination means never having to say you're sorry.
COPYRIGHT 2017 CREATORS.COM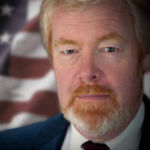 L. Brent Bozell III is the president of the Media Research Center. Tim Graham is director of media analysis at the Media Research Center and executive editor of the blog NewsBusters.org.
The views expressed in opinion articles are solely those of the author and are not necessarily either shared or endorsed by Black Community News.