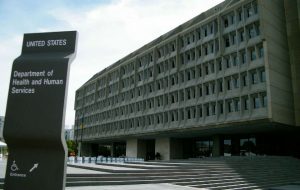 Under President Donald Trump, the U.S. Department of Health and Human Services (HHS) has created a new division called Conscience and Religious Freedom.
Medical professionals who don't want to kill unborn babies or be involved with "gender reassignment" surgery for religious or moral reasons, for example, will have stronger protections from government penalties.
This new division in the Civil Rights Office seeks to strengthen federal enforcement of the First Amendment's protections.
"President Trump promised the American people that his administration would vigorously uphold the rights of conscience and religious freedom," HHS acting secretary Eric Hargan said. "That promise is being kept today. The Founding Fathers knew that a nation that respects conscience rights is more diverse and more free, and OCR's new division will help make that vision a reality."
The announcement about these protections came just before last week's March for Life rally.
After Obamacare became law, HHS had to expand exemptions for religious objectors of the contraception mandate. For instance, Christian retailer Hobby Lobby did not want to include contraceptives and drugs that could induce abortions in health insurance coverage for employees. HHS exempted religious employers, non-profits, and others, but not for-profit businesses. The U.S. Supreme Court sided with Hobby Lobby and struck down the mandate as applied to closely held corporations. Enforcement of the mandate against the retailer, the court contended, would violate the federal Religious Freedom Restoration Act.
By Sarah Stierch – Own work, CC BY 4.0, Link