Meet Jamie Jerome Wells Jr. and Tiffany Wells.
When I talked to this couple, it was easy to see how much this husband and wife team loved God and family. Both are boldly Pro-Life. Jamie is a chef by trade and Tiffany is a (fiery) photographer by trade. Jamie and Tiffany met at the young age of 22 and 24. Tiffany already had a two-year-old daughter at the time when God made the two one. Since then, Jamie and Tiffany have been inseparable. Fast forward to 11 years and 8 more children, today this dynamic couple has a lot of experiences to share. Together, Jamie and Tiffany share a passion to ignite a fire in the hearts of the next generation by preserving in them a love for the things of God.
Meet Their Nine Children
The Issues4Life Foundation is launching a Pro-Life|Pro-Family Initiative video series that is based upon the biblical model for both life and family. Jamie and Tiffany Wells will serve as the initiative's representatives. Understanding that God is the author of life, this initiative will promote the sanctity of all human life (and in particular, life in the womb) along with the blessings of family based on the biblical definition of marriage.
How Did We Meet?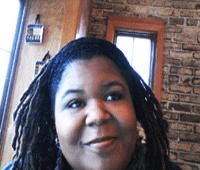 Dr. Ashley W. Harrell serves as our Pro-Life|Pro-Family Initiative Director. I met her on Wednesday, July 18th, 2013, at the National Black Pro-Life Coalition's "Tonya Reaves Press Conference" in Chicago, Illinois. She's an educator and leader whose commitment to the next generation spans throughout her professional career as a teacher, administrator, and non-profit ministry leader. She introduced me to the Wellses in a private phone conference.
If you're interested in topics such as marriage, dating in marriage, breaking soul-ties, dealing with in-laws, divorce, parenting, supernatural childbirth, spiritual maturity, breaking generational curses, prayer, sexual intimacy, abortion, purity, deliverance, and friendships, you've come to the right place.
It's our goal to deliver video content monthly. Please lift us up in prayer.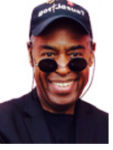 Walter B. Hoye II is the founder and president of the Issues4Life Foundation, the founder of the California Civil Rights and the Frederick Douglas Foundations of California, and proponent of the California Equal Rights Amendment.