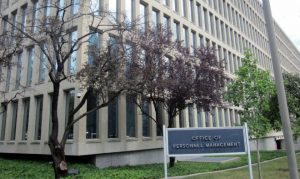 President Donald Trump wants to shrink the bloated federal government, and he just signed an executive order that paves the way.
The measure directs the Office of Management and Budget (OMB) to review all executive branch agencies and reorganize governmental functions and eliminate waste.
That means smaller agencies and programs and layoffs for federal workers.
The order also directs OMB to invite the public — the people whose income pays for the waste — to suggest improvements to the federal government.
The Heritage Foundation's Daily Signal noted that the president wants the new budget to reflect cuts to non-defense programs. An excerpt:
Cutting red tape from the government will help unleash economic growth and enhance individual freedom.

The new directive from Trump could not have come at a better time. On Thursday, after a more than 16-month suspension, the federal debt limit is set to be reinstated at $20.1 trillion.

The gross federal debt currently sits at $19.9 trillion, and the nation will face yet another debt limit crisis later this year. Clearly change is needed.

The fiscal outlook for the country remains gloomy as well.
…
Trump's executive order is necessary because Congress has continued to fall behind on several of its key responsibilities. Much of the growth in wasteful spending can be attributed to the fact that Congress has repeatedly failed to follow the regular order budget process.
Cutting federal waste is one more campaign pledge President Trump seeks to accomplish. Liberals are fighting him at every turn. Will GOP lawmakers pledge their full support for the president's smaller-government plans?