Alliance Defending Freedom hosted a symposium last month featuring Christian clients fighting for their religious freedom.
Blaine Adamson, owner of Hands On Originals in Kentucky, prints messages on T-shirts, among other things. He declined to print "gay pride" T-shirts, and the Lexington-Fayette Urban Rights Commission found that he'd discriminated against homosexuals. The circuit court reversed the decision.
Jack Phillips, owner of Masterpiece Cakeshop in Colorado, was sued after he declined to bake a cake for a homosexual "wedding." A court ruled that being forced to provide services for a ceremony that profanes marriage "does not convey a celebratory message about same-sex weddings likely to be understood by those who view it."
Washington flower shop owner Barronelle Stutzman had previously served the homosexual who asked her to arrange flowers for his "wedding." She declined based on her religious beliefs about marriage. Stutzman considered the man a friend, and he obviously knew she was a Christian. He sent her a letter threatening to sue, and without a formal complaint, the state's attorney general sued her business and her personally. The state's highest court will hear arguments in the case later this month.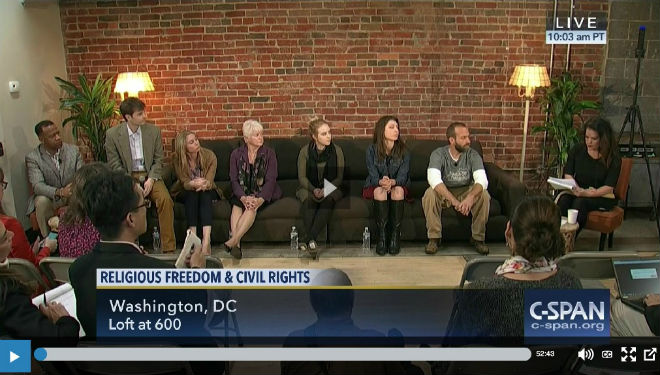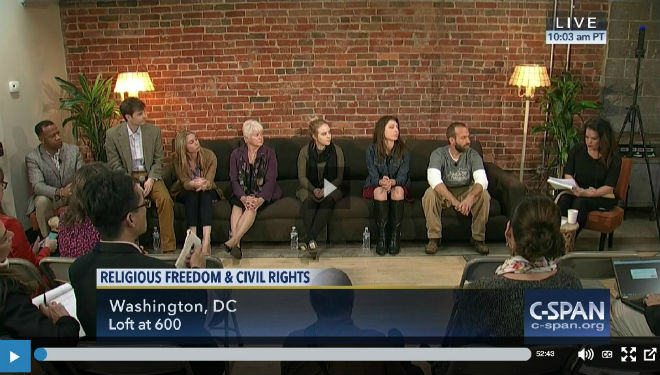 Breanna Koski and Joanna Duka, owners of Brush & Nib arts studio in Phoenix, sued the state because of a law that requires them to make art for homosexual "weddings," and they'd face fines and jail if they refused. They also can't talk about why they'd refuse.
Kelvin Cochran, a former Atlanta Fire Chief, lost his job because of what the mayor called insubordination, but Cochran and other Christians believe he was fired over his religious beliefs about homosexuality.
What all these cases have in common is what the God of the Bible calls sin: homosexuality. As the homosexual lobby, along with complicit media and government, continues to push for special rights over others, Christians will continue to fight.