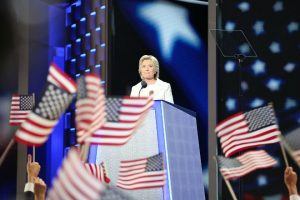 Some disenchanted black liberals are jumping off the Democratic National Committee (DNC) ship and forming their own groups.
The Grio reported that one group, the Collective PAC, seeks to focus on electing Democrats, not necessarily black Democrats.
The co-chair of another group had this complaint:
Jessica Pierce, the national co-chair of Black Youth Project 100, said that these groups see that there is a need at the infrastructure level to "essentially make us feel like we're included" with not only policy but also resources and staffing.

"It's like we're in a bad relationship," she said. "They say, 'Hey, we hear you, we're going to change.' Then they do worse. I think this moment is us finally saying, 'This is not working for us.'"
DNC chair Tom Perez "praised" the groups in an e-mail to Buzzfeed.
"We talk a lot about millennials and people of color being the future of our party, but frankly that future is now," he added. "Across the country, young people of color are mobilizing to fight for Democratic values. Our job is to turn that energy into electoral success. And the only way we do that is by ensuring that our leadership reflects the communities we represent in every zip code."