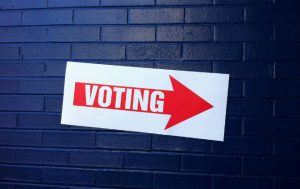 For now, Texas can require citizens voting to decide which people to put into public office to show a government-issued form of photo identification.
Politico reported that a three-judge panel of the U.S. Court of Appeals for the Fifth Circuit temporarily stayed a U.S. District Court ruling that barred the law.
The law is a watered down version of the one passed in 2011.
The two judges who stayed the lower court's ruling wrote (PDF) that Texas "has made a strong showing that it is likely to succeed on the merits.. SB 5 allows voters without qualifying photo ID to cast regular ballots by executing a declaration that they face a reasonable impediment to obtaining qualifying photo ID. This declaration is made under the penalty of perjury. The State has made a strong showing that this reasonable-impediment procedure remedies plaintiffs' alleged harm and thus forecloses plaintiffs' injunctive relief."
A U.S. Department of Justice spokeswoman said preserving "the integrity of the ballot is vital to our democracy, and the Fifth Circuit's order allows Texas to continue to fulfill that duty as this case moves forward."
Texas can require voters to show a government-issued form of photo ID in the upcoming November elections.
Photo credit: justgrimes (Creative Commons) – Some rights reserved