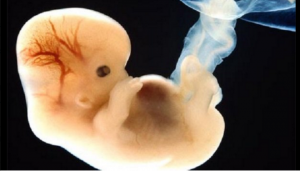 Because the House GOP failed to vote on repealing Obamacare last week, they also failed to vote on blocking federal tax dollars from going to Planned Parenthood.
The Republican factions couldn't agree on specifics, so House Speaker Paul Ryan pulled the bill.
President Donald Trump tried to negotiate with Planned Parenthood. If they stopped killing unborn babies, they could retain federal funding. The abortion mill refused, and lawmakers kept the defunding provisions intact (though limited to one year).
But GOP lawmakers, who sent an Obamacare repeal bill to Barack Obama, couldn't do one of the most important things Americans want done.
As usual, the repeal bill would have provided funding exceptions for cases of rape, incest, or danger to the mother. Will federal lawmakers ever get around to blocking taxpayers' dollars from places that kill babies regardless of how the babies were conceived?
Liberals call the deaths of unborn babies health care. As Live Action News noted, it is the rare Planned Parenthood clinic that provides prenatal care. The abortion mill doesn't do mammograms, despite claims to the contrary, and does ultrasounds only to help guide the abortionist in killing the baby.
This should be a no-brainer for lawmakers calling themselves pro-life. Abortion opponents don't want their tax dollars going toward clinics that snuff out unborn lives. The U.S. Supreme Court created a special "constitutional" right of privacy for women to discard inconvenient babies. The least women could do is use their own money to finance the slaughter.