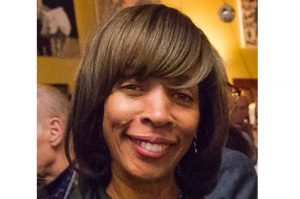 Should a business, with the aim of making a profit, be forced to pay workers a minimum of $15 an hour?
If a business is forced to pay workers $15 an hour, somebody will be laid off and/ the costs of labor will be passed on to consumers.
Isn't a business owner in the best position to decide what hourly wage a particular job is worth? Fast-food restaurant employment, for instance, was traditionally considered an entry-level job, a stepping stone to jobs with higher skills.
Is such a job worth $15 an hour?
Some Democrats have apparently asked the question and understand the consequences. Baltimore's mayor, Catherine Pugh, rejected the council's attempt to raise the city's minimum wage to $15. From the Daily Caller:
Citing negative economic impact of the legislation, Pugh said that the city would wait with other municipalities on the state of Maryland to act. The decision was not shocking, as the Mayor's office has signaled that it was wary of a $15 minimum wage increase.

The council meets April 3 and could overturn the Mayor's veto with support from 12 of the 15 members. It is unlikely that the council will veto the Mayor's decision, with the Baltimore Sun reporting that the coalition of supporter for the bill crumbled.
City council president Bernard Young also believes the change should be made at the state level, not city. They're right to be concerned that businesses might avoid or quit Baltimore.
Photo credit: Jason Putsche, HimmelrichPR – 050_Parkway VIP – Beller Pugh Jed Dolby, CC BY-SA 2.0, Link