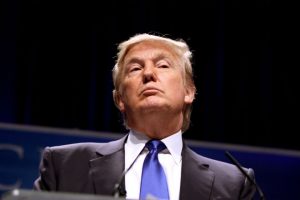 Sources reported that Donald Trump has 1,238 delegates, one more than he needs to clinch the GOP presidential nomination.
Several primaries remain on the schedule, including California.
Trump's closest rivals, Sen. Ted Cruz and Gov. John Kasich, suspended their campaigns earlier this month. At stake are over 300 delegates. Despite charges of being a racist and a liberal, Trump appears headed for the nomination. From USA Today:
One of the unbound delegates who decided to back Trump is Colorado Republican Party chairman Steve House.

"Leadership is leadership," House said, according to the AP. "If he can surround himself with the political talent, I think he will be fine."

House is notable because in April he was the target of an angry backlash and threats from Trump supporters over his handling of the Republican convention in Colorado after Trump did not receive a single delegate in the state.
Among other things, Trump has promised to strengthen the country's porous southern border and limit Muslim immigration.
Photo credit: Gage Skidmore (Creative Commons) – Some rights reserved