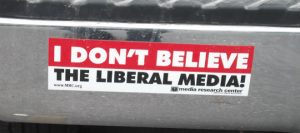 The time has come for the media to pull out the artificial measuring stick of 100 days to evaluate President Trump. If they're kind, he'll get an I for "incomplete." But it's more likely they'll use other I words like "inability," "incompetence" or "incoherence." Whatever they say, it won't be kind.
But eight years ago? Time magazine's Joe Klein graded President Obama with an S for "spectacular" and "stupendous," saying, "The legislative achievements have been stupendous — the $789 billion stimulus bill, the budget plan that is still being hammered out (and may, ultimately, include the next landmark safety-net program, universal health insurance)."
Notice that Klein had already granted Obama an A for things that had not passed (and with Obamacare, it would take more than another year).
Associated Press reporter Liz Sidoti must have seen the dearth of policy achievements. So, instead, she gave Obama a rave review based on his personality. "It didn't take long for Barack Obama — for all his youth and inexperience — to get acclimated to his new role as the calming leader of a country in crisis," she wrote. "Rookie jitters? Far from it." He spoke in "firm, yet soothing tones." He used a "just-folks approach." He "displayed wonkish tendencies, too," and "engaged in witty banter." And foreign policy, he "struck a statesmanlike stance."
Back then, nobody could tell the difference between the White House propaganda office and the press corps.
Now it looks like total war.
A Media Research Center analysis of the first 80 days of evening news coverage of President Trump revealed that the incessant journalistic negativity of the 2016 campaign has stayed almost exactly the same in 2017. Last October, coverage of Trump was 91 percent negative. Honeymoon? What honeymoon? In the first 98 days of Trump's presidency, absolutely nothing has changed. The barrage continues, to the tune of 89 percent negative coverage.
Just like last fall, the networks have centered their stories not on "news" but on what they find most objectionable about Trump. The most important White House story was Trump's attempt to impose a temporary travel ban on immigrants from seven (and later six) Muslim-majority countries. The coverage was 93 percent negative. The second-biggest story was their obsession over whether Russia hacked the election or improperly coordinated with Trump staffers, which remains completely undocumented. That topic drew 97 percent negative coverage.
Network news anchors have presented President Trump as a terrible liar, and for good measure, as potentially mentally ill. Three days after the inauguration, CBS anchor Scott Pelley snapped that the president engaged in "a weekend of tweeting tantrums and falsehoods." On Feb. 6, he knocked Trump for "presidential statements divorced from reality," and on March 8, he asked Democrat Leon Panetta, "Is it appropriate to ask whether the President is having difficulty with rationality?"
NBC anchor Lester Holt asked on March 20, "After a string of unproven claims, will this president struggle to keep the trust of the American public?" Other journalists call this kind of badgering "pointed truth-telling."
To be sure, President Trump doesn't always have proof for his tweets, such as accusing Obama of wiretapping Trump Tower (which received 99 percent negative coverage). But the coverage of Obama suggests that the media naturally assumed he was always wonderfully honest and competent, the "cool kid in class" who left everyone who met him "star-struck." Criticizing Obama was "not very patriotic."
If the media hadn't spent the last years operating a perpetual adoration machine, then maybe all this hostility toward Trump might seem like an honest evaluation instead of a shamelessly bitter and partisan exercise.
It is they, not he, who lack credibility.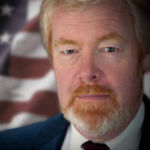 L. Brent Bozell III is the president of the Media Research Center. Tim Graham is director of media analysis at the Media Research Center and executive editor of the blog NewsBusters.org.
The views expressed in opinion articles are solely those of the author and are not necessarily either shared or endorsed by Black Community News.