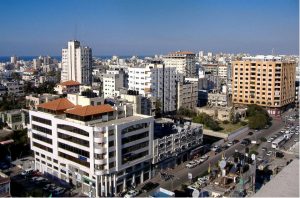 The United States confirmed its support for Israel's stance on the recent Palestinian unity deal on Thursday, specifically regarding Hamas.
Jason Greenblatt, American special envoy to the Middle East, released a statement addressing on the issue. He reiterated the country's commitment to the Middle East Quartet and Israel's security.
"All parties agree that it is essential that the Palestinian Authority be able to assume full, genuine, and unhindered civil and security responsibilities in Gaza and that we work together to improve the humanitarian situation for Palestinians living there."
Greenblatt called for recognition of the State of Israel, as well as disarmament of terrorists.
"The United States reiterates the importance of adherence to the Quartet principles: any Palestinian government must unambiguously and explicitly commit to nonviolence, recognize the State of Israel, accept previous agreements and obligations between the parties – including to disarm terrorists – and commit to peaceful negotiations. If Hamas is to play any role in a Palestinian government, it must accept these basic requirements."
The United States' official response to the Palestinian's efforts are in line with Israel's recently set conditions for entering negotiations.
Israel's Security Cabinet voted on Tuesday not to negotiate with the Palestinians until Hamas disarms and recognizes the State of Israel. The Cabinet released a list of necessary conditions to enter negotiations for the peace process.
The Office of the Prime Minister released a list of the necessary conditions for negotiations with the Palestinians. The main requirement is that Hamas disarm and "desist from terrorism." The Prime Minister's Office reiterated: "Pursuant to previous decisions, the Government of Israel will not conduct diplomatic negotiations with a Palestinian government that relies on Hamas, a terrorist organization that calls for the destruction of Israel…"
Other conditions for negotiations, specific to Hamas, are that the terrorist organization must disarm, sever ties with Iran, and that "IDF fallen and Israeli civilians held by Hamas must be returned," in reference to Lt. Hadar Goldin and Sgt. Oron Shaul, who were killed during Operation Protective Edge in 2014, and Avraham Mengistu, who is believed to be imprisoned by Hamas.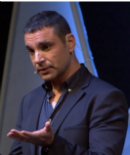 Amir Tsarfati, a Jewish Christian, is the founder and president of Behold Israel, a news site to correct the scarcity in trustworthy reportage on issues and events impacting Israel, and to resolve the uncertainty about who or what to believe.