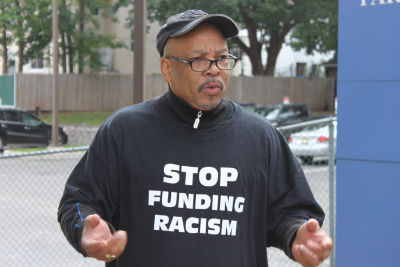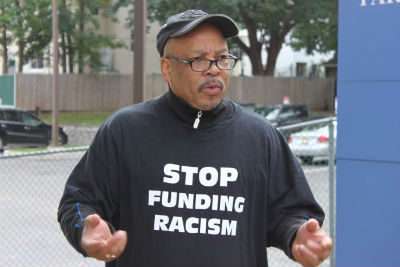 Rev. Clenard Childress and members of his group, Black Genocide, protest every year outside the NAACP's annual national conventions.
Rev. Childress notes, among other things, that the organization doesn't stand up for "colored people" in the womb.
That black women disproportionately kill their unborn children should alarm the NAACP, but this is one racial disparity they don't seem concerned about closing.
Rev. Childress and a group of black pro-lifers protested in October outside the new black history museum in Washington, D.C., already infamous for excluding an exhibit on the country's second black Supreme Court justice, Clarence Thomas.
The march was part of a three-day event that began with protests outside abortion clinics in New Jersey and Philadelphia, and on to protests outside the Smithsonian's National Portrait Gallery (where abortion mill founder Margaret Sanger has a place of honor) and the museum.
During the Say So March through downtown D.C., black pro-lifers carried signs like this one: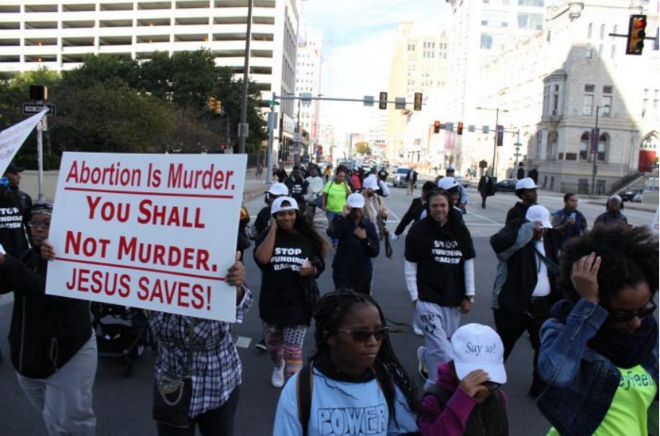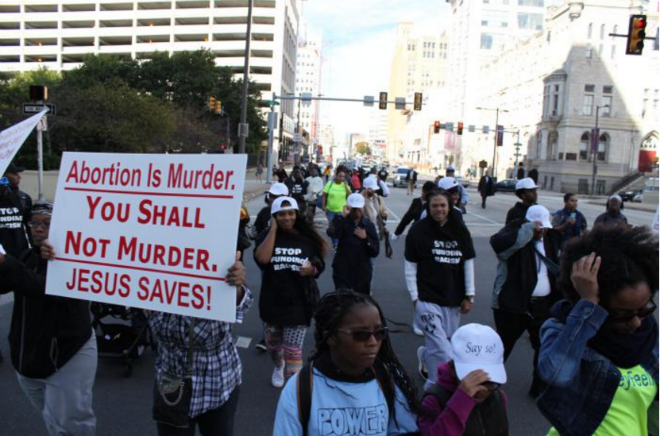 You can see more photos in BlackGenocide.org's image gallery.
"The bar has been set very high for our next year's Say So March," Rev. Childress wrote in his newsletter. "This has been an extraordinary year. We are doing the work that makes a difference. A wall has been toppled and we our running into the public square with our message to the African American community that we should give Trump a chance to make good on his contract and at the same time shift a large percentage of the Black Community to once again recognize their roots and embrace Christian Values."
Among the pro-life marchers were Pastor Bruce Rivers, Rev. Dr. Johnny Hunter, and NAACP member Loretta Cudjoe.
"She courageously fights for the unborn from inside the organization and has led her chapter to write resolutions to have the discussion of the disproportionate rate of abortion in the Black community on the convention floor," Rev. Childress wrote about Cudjoe. "We need to keep the pressure on till the NAACP is embarrassed into allowing this discussion and fulfill the dream of Loretta Cudjoe of educating the membership of the NAACP on the issue of abortion."
Rev. Childress recently told One News Now that the Obama administration was "probably the most pro-abort administration in this country's history."
On a related note, the new Congress might repeal the Johnson Amendment, which bars or limits non-profits with tax-exempt status from endorsing or opposing political candidates.