There are a couple of important economic lessons that the American people should learn. I'm going to title one "the seen and unseen" and the other "narrow well-defined large benefits versus widely dispersed small costs." These lessons are applicable to a wide range of government behavior, but let's look at just two examples.
Last week, President Donald Trump enacted high tariffs on imports of steel and aluminum. Why in the world would the U.S. steel and aluminum industries press the president to levy heavy tariffs? The answer is simple. Reducing the amounts of steel and aluminum that hit our shores enables American producers to charge higher prices. Thus, U.S. steel and aluminum producers will earn higher profits, hire more workers and pay them higher wages. They are the visible beneficiaries of Trump's tariffs.
But when the government creates a benefit for one American, it is a virtual guarantee that it will come at the expense of another American — an unseen victim. The victims of steel and aluminum tariffs are the companies that use steel and aluminum. Faced with higher input costs, they become less competitive on the world market. For example, companies such as John Deere may respond to higher steel prices by purchasing their parts in the international market rather than in the U.S. To become more competitive in the world market, some firms may move their production facilities to foreign countries that do not have tariffs on foreign steel and aluminum. Studies by both the Peterson Institute for International Economics and the Consuming Industries Trade Action Coalition show that steel-using industries — such as the U.S. auto industry, its suppliers and manufacturers of heavy construction equipment — were harmed by tariffs on steel enacted by George W. Bush.
Politicians love having seen beneficiaries and unseen victims. The reason is quite simple. In the cases of the steel and aluminum industries, company executives will know whom to give political campaign contributions. Workers in those industries will know for whom to cast their votes. The people in the steel- and aluminum-using industries may not know whom to blame for declining profits, lack of competitiveness and job loss. There's no better scenario for politicians. It's heads politicians win and tails somebody else loses.
Then there's the phenomenon of narrow well-defined large benefits versus widely dispersed small costs. A good example can be found in the sugar industry. Sugar producers lobby Congress to place restrictions on the importation of foreign sugar through tariffs and quotas. Those import restrictions force Americans to pay up to three times the world price for sugar. A report by the U.S. Government Accountability Office estimated that Americans pay an extra $2 billion a year because of sugar tariffs and quotas. Plus, taxpayers will be forced to pay more than $2 billion over the next 10 years to buy and store excess sugar produced because of higher prices. Another way to look at the cost side is that tens of millions of American families are forced to pay a little bit more, maybe $20, for the sugar we use every year.
You might wonder how this consumer rip-off sustains itself. After all, the people in the sugar industry are only a tiny percentage of the U.S. population. Here's how it works. It pays for workers and owners in the sugar industry to come up with millions of dollars to lobby congressmen to impose tariffs and quotas on foreign sugar. It means higher profits and higher wages. Also, it's easy to organize the relatively small number of people in the sugar industry. The costs are borne by tens of millions of Americans forced to pay more for the sugar they use. Even if the people knew what the politicians are doing, it wouldn't be worth the cost of trying to unseat a legislator whose vote cost them $20 a year. Politicians know that they won't bear a cost from sugar consumers. But they would pay a political cost from the sugar industry if they didn't vote for tariffs. So they put it to consumers — but what else is new?
COPYRIGHT 2018 CREATORS.COM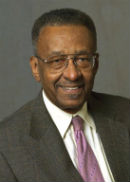 Walter E. Williams is a professor of economics at George Mason University.
The views expressed in opinion articles are solely those of the author and are not necessarily either shared or endorsed by Black Community News.