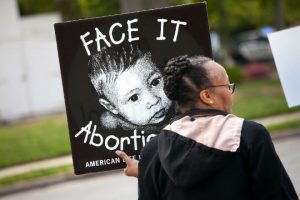 South Carolina's governor just sent a strong message to abortion advocates.
Exercise your "right" to kill babies in the womb, but pay for it out of your own pocket.
Henry McMaster signed an executive order barring state agencies from sending state and local tax dollars to doctors or medical practices affiliated with an abortion clinic. An excerpt from The State (emphasis added):
"There are a variety of agencies, clinics, and medical entities in South Carolina that receive taxpayer funding to offer important women's health and family planning services without performing abortions," said McMaster in the release. "Taxpayer dollars must not directly or indirectly subsidize abortion providers like Planned Parenthood."

South Carolina's three abortion providers get no money directly from the state. Nor do they get federal family dollars that flow through the state. Those grants cannot be spent on abortions, under federal law.

However, the clinics – including one operated by Planned Parenthood in Columbia – are reimbursed by Medicaid for abortions performed because a pregnancy threatens the mother's life or resulted from rape or incest.
The article noted that the former president issued a temporary order just before he left office barring states from blocking family planning grants to clinics that kill unborn babies. President Donald Trump overturned that order.
Those [family planning] grants can pay for birth control, cancer screenings and tests and treatment for sexually transmitted diseases – but not abortions.

McMaster also directed the S.C. Department of Health and Human Services to seek waivers from the Centers for Medicare and Medicaid Services to allow the agency to exclude abortion clinics from the state's Medicaid provider network, the release stated.
The lack of "free" abortions might save more unborn lives.
Photo credit: American Life League (Creative Commons) – Some rights reserved