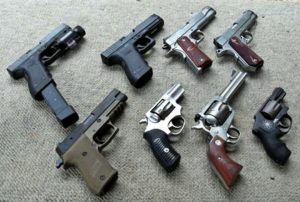 Emotion drives the Left. Feeling good about oneself is one of the highest objectives of liberal politics.
Especially when it comes to gun control.
Every American should be horrified by the murders in Parkland, Florida. People should be equally angered by the many government failures which allowed an unbalanced young man to murder helpless students.
Yet anti-gun activists again are blaming honest, law-abiding folks for someone else's crimes. Punishing millions of Americans is not the answer to the actions of an evil few.
Of course, it is fair to debate what laws are necessary. But instead of discussing this issue, the anti-gun lobby is targeting gun owners. Politics has become personal; hurting neighbors and even friends has become the objective.
Officially the campaign is going after the NRA, or more accurately, companies which deal with the NRA. Delta and United said they will stop offering discounts to people flying to the annual NRA convention. Alamo, Avis, Budget, Hertz, and National are ending NRA discounts for car rental. TrueCar is killing its car-buying service for NRA members. LifeLock has dropped its identity-theft services for members of the association. Starkey Hearing Technologies killed hearing aid discounts for members.
SimpliSafe no longer provides a special home security program through the NRA. Chubb, Lockton, MetLife, and Securian Financial Group are dropping insurance coverage and discounts for members. First National of Omaha and Republic Bank abandoned NRA-branded Visa cards. BestWestern and Wyndham are killing hotel breaks for members. Allied Van Lines and North American Van Lines are dropping similar moving discounts. Paramount Rx plans to end its prescription discount card for NRA members. Symantec and Wild Apricot dropped association discounts for software. Teladoc terminated its association discount for telemedicine services.
That's quite a list of the cowardly and unfaithful. Who will pay the penalty? People who need hearing aids and medicines. Homeowners wanting protection against crime. Families on vacation. Not the NRA.
Who joins a group defending the Second amendment to save a couple bucks on a prescription or car rental? Who is going to quit the association because they no longer get a knock-off on the price of an airline ticket? Who will stop giving money to the nation's premier defender of gun owners because they have to pay full price for an anti-virus program?
To the contrary, the boycott has caused people to join the NRA to show their support for the Second Amendment. This is America. With their rights under attack, people naturally reject the bullies and take a stand for liberty.
Anti-gun activists really don't care about the NRA. They are more interested in building organizational budgets and email lists. The issue is political aggrandizement, not public safety.
And the boycott movement intends to hurt gun owners. After all, they are the people who benefited from the programs. Professional agitators—very different from Florida students acting out of genuine personal anguish—illogically blame lawful and responsible gun owners for the crimes of a murderous few.
Not everyone is surrendering to the media frenzy though. So far Amazon, eHealth, Federal Express, HotelPlanner.com, Life Insurance Central, LifeLine Screening, Manage UrID, Medical Concierge Network, Vinesse Wines, and Visa have maintained their programs for NRA members. But attacks continue.
In the short-term NRA members will pay a price as companies run scared. However, in the longer term corporate cowards may come to regret their hasty capitulation to left-wing pressure. For instance, in Georgia Republican leaders have threatened Delta with the loss of a tax exemption on jet fuel.
More important, a month from now anti-gun activists will have moved on to new causes and targets. They won't be flying or buying more to reward firms which dumped NRA members. New businesses will come forward to serve the five million members and their families united by a commitment to the Constitution and individual liberty.
And NRA members won't forget who cut and ran. They will punish firms and associations which joined the anti-gun bandwagon, taking their business elsewhere. Gun owners have long memories: they know that protecting their Second Amendment rights is a permanent battle.
How to confront evil is one of the enduring questions of humanity. No one wants another crime like that in Parkland. But no one should believe violating basic constitutional liberties is the answer to criminal violence. We need to face some hard truths together to find solutions to complex problems involving mental illness, law enforcement failure, and more.
Blaming responsible gun owners for the crimes of a few might make left-wing activists feel better, but it won't make anyone safer. And that should be everyone's objective.
Photo credit: By Joshuashearn – Own work, CC BY-SA 3.0, Wikimedia Commons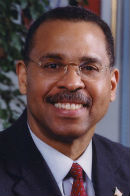 Ken Blackwell was U.S. Ambassador to the United Nations Human Rights Commission from 1991-93. He received the Superior Honor Award from the Bush(41) and Clinton administrations.
The views expressed in opinion articles are solely those of the author and are not necessarily either shared or endorsed by Black Community News.