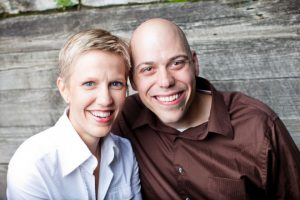 Two Christian filmmakers sued the state of Minnesota over a law they say forces them to use their artistic talents to promote homosexual "marriage" if they produce films that feature marriage.
Alliance Defending Freedom, their legal counsel, argued in court last Friday.
Minnesota Department of Human Rights officials have repeatedly stated that private businesses such as the Larsens' violate the law if they decline to create expression promoting same-sex weddings. Penalties for violation include payment of a civil penalty to the state; triple compensatory damages; punitive damages of up to $25,000; a criminal penalty of up to $1,000; and even up to 90 days in jail.
In a similar case, graphic designer and Christian Lorie Smith sued Colorado over a law she said would force her to use her artistic talents to promote homosexual "marriage."
The Larsens and Smith made these preemptive moves in anticipation that homosexuals eventually will ask them to provide a service that conflicts with their religion: promote homosexuality, which the God they worship calls a sin.
Earlier this month, the Kentucky Court of Appeals ruled in favor of a Christian printer who declined to print a message on T-shirts advertising a "gay pride" event. The state's so-called human rights commission and a circuit court ruled against Blaine Adamson, claiming that he discriminated against homosexuals when he refused to print the message, although he did business with homosexuals.
Photo credit: Alliance Defending Freedom