One of the Center for Urban Renewal and Education's (CURE) goals is to encourage and empower black pastors across the country to address these and other issues in their communities.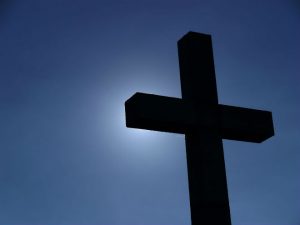 CURE's mission is to fight poverty and restore dignity through the message of faith, freedom, and personal responsibility.
Star Parker, founder and president, believes a conservative agenda of traditional values, limited government, and free markets provides a better way to help low-income Americans.
Black Americans everywhere, especially those in urban centers, need to understand that liberals also want to weaken their religious freedom.
Pastors and others are fighting back. Baptist pastors in Mississippi signed a letter in support of that state's recently passed religious freedom law. A group that included black pastors held a press conference on North Carolina's Capitol this week to support that state's privacy-protection law against "transgender" restrooms.
The Coalition of African American Pastors (CAAP) said they'd disobey the U.S. Supreme Court's ruling that purported to redefine marriage.
A committee of the Louisiana Senate recently rejected a law to protect pastors who refuse to officiate homosexual "weddings." The pastors of CAAP, and others around the country, might have a big decision to make if this keeps up.
Though the First Amendment is supposed to protect our right not to express a point of view or perform a service that might conflict with our faith or violate our conscience, we need only look to Christian bakers and florists faced with punitive government fines for refusing to bake cakes and arrange flowers.
Black voters, especially Christians, must understand what's at stake.
See our Clergy Corner page for videos and posts, and sign up for our daily newsletter to stay up to date on these important issues.