Women have made incredible strides thanks to President Trump's leadership … but we're only just getting started.
The fight for women's suffrage holds a special place in America's history. August 18 is the 99th anniversary of the ratification of the 19th Amendment, which formally granted women the right to vote, and August 26 is Women's Equality Day. That fundamental change to the U.S. Constitution reformed the structure of America's political institutions for the better.
Our vote means much more than simply filling in a bubble every four years. Thanks to our voices, women influence policy that improves families for generations to come. Our support for President Trump, for instance, has revived the American economy to unprecedented levels — we are experiencing growth that was deemed unrealistic by the former administration and President Trump's detractors. As a result, female unemployment recently hit a generational low of 3.4 percent. For context, it's been over six decades since the women's unemployment rate has been this low!
Since President Trump was elected, the U.S. economy has added more than 3.6 million new jobs for women, and nearly 600,000 women have been lifted out of poverty. President Trump delivered these incredible results by ensuring that entrepreneurs and employees alike retain more in their paychecks and aren't burdened by unnecessary regulations. Most significantly, the Tax Cuts and Jobs Act of 2017 saved the typical family nearly $3,000 on their federal income taxes in 2018, and doubled the child tax credit to $2,000 per child.
With all that's at stake, the next presidential election will be a defining moment for our country. While the 2016 election was a sharp rebuke of political dynasties and the Obama-Biden-Clinton administration, the 2020 election will be about keeping President Trump in the White House for another term to continue delivering historic wins for the American people, including the women who are participating in this economy in record numbers.
Now, though, the Democrats vying for their party's presidential nomination are openly running on reversing President Trump's agenda and forcing big-government socialism on every American household. These discredited, out-of-touch ideas are antithetical to the values we hold dear and would undermine America's economic progress for generations to come.
Government-run healthcare, for instance, would lead to lower quality of care and enormous tax increases across the board. Despite what Senator Bernie Sanders claims, no one would be "delighted to pay more in taxes" to fund a larger government program controlling one-sixth of our economy.
Women from all walks of life can see the successes of President Trump's time in office. The Democrats fail to understand that the supposed liberal monopoly on "women's issues" is a myth. In fact, the shameless pandering coming from Democrats is a sharp contrast to President Trump's agenda, which has opened the door to endless possibilities for women without singling us out for special treatment. His economic policies are not "catered" to women, Latinos, blacks, or any other demographic, yet every one of those groups has prospered under his leadership.
With optimism for the future under President Trump's leadership, the Women for Trump coalition is mobilizing across the country because we support President Trump's basic belief in us — the American people. These patriots will remember the great achievement of women's suffrage by registering women to vote all over the country so they can participate in our amazing experiment in democracy as much as they're participating in this booming economy.
On the 99th anniversary of women's suffrage, there is no more fitting way to honor our predecessors than by supporting a president who champions women's equality by actually treating us as equals.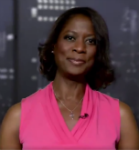 Deneen Borelli is an American conservative author, columnist, and Fox News contributor.
The views expressed in opinion articles are solely those of the author and are not necessarily either shared or endorsed by Black Community News.