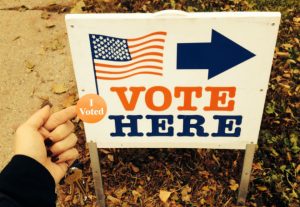 Ken Blackwell, BCN contributor and member of President Donald Trump's voter integrity commission, has defended himself against accusations of disenfranchising voters and the Trump administration's efforts to protect the integrity of our nation's voting process.
The Trump administration seeks to collect information about every state's voter rolls, a move that has received pushback over privacy concerns. But a federal court ruled this week that the administration can continue its efforts. From Spero News (emphasis added):
The commission asked states last month to provide publicly available data including registered voters' names, birth dates, and partial Social Security numbers, but it later told them to hold off until a judge ruled on a lawsuit filed by the Electronic Privacy Information Center in Washington.

U.S. District Court Judge Colleen Kollar-Kotelly of the District of Columbia denied a request by the Electronic Privacy Information Center — a Washington DC-based the advocacy group — to block data collection by President Trump's commission on election fraud. Commission vice-chair Kris Kobach called it "a major victory for government accountability, transparency and the public's right to know about the integrity of our elections processes."

"The commission requested this publicly available data as part of its fact-gathering process, which is information that states regularly release to political candidates, political parties and the general public," said Kobach, who is also the Republican secretary of state in Kansas. "We look forward to continuing to work with state election leaders to gather information and identify opportunities to improve election integrity."
Blackwell and others concerned about fair voting want to review the system, regardless of claims that voter fraud is rare. America has a one person, one vote system, and any irregularities that dilute that vote should be investigated.
Photo credit: lettawren (Creative Commons) – Some rights reserved