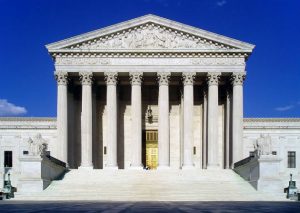 The momentous news that Supreme Court Justice Anthony Kennedy is retiring came at an opportune time.
With midterm elections coming up, this development might bring more GOP voters to the polls in case another justice retires while Donald Trump is president or the U.S. Senate delays nominee confirmation until after the midterms.
Senate Majority Leader Mitch McConnell has said he wants to appoint a new justice before November. All the Republican Senate needs is a simple majority to approve the nominee.
The Washington Examiner reported that lawmakers have a date in mind.
"If we are going to have a fully functioning court when they convene in October, that would seem to convey a sense of urgency," Senate Majority Whip John Cornyn told the Washington Examiner.
The Senate typically takes more than two months to confirm a Supreme Court justice from the time the president chooses a nominee.

In this instance, lawmakers could easily finish vetting and voting on a nominee by Oct. 1, which is the start of the Supreme Court's next term.

Republican aides said lawmakers are aiming for a September vote, which, if President Trump picks someone soon, would give the Senate more than two months to hold meetings, a confirmation hearing, and other vetting procedures.
A larger majority of conservatives on the court could mean changes for abortion. If the court ends up hearing a case to ban abortion, they could do what the justices could have done back in 1973: leave the issue up to the states.
Democrats, who'll oppose any nominee, will count on the abortion-advocating senators Susan Collins and Lisa Murkowski to vote against a Supreme Court nominee with a strong pro-life record.
Other Republican senators who might vote against President Trump's nominee, but a few Democrats might cross the aisle and approve the pick.
Photo credit: By UpstateNYer – Own work, CC BY-SA 3.0, Link