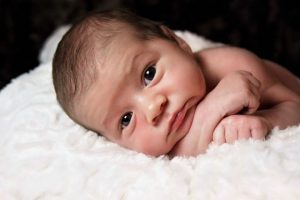 Update: A judge just temporarily blocked the law.
***
The Mississippi legislature passed what sources are calling the most restrictive abortion bill in the country.
Governor Phil Bryant signed into law the measure that bans abortion after 15 weeks of gestation, higher than North Carolina's 20-week ban to tightened protections for the unborn.
Although there are no exceptions for unborn babies conceived in rape or incest, the law provides exceptions for a woman's life, if a "major bodily function" is at risk, or if the baby has a "severe fetal abnormality." From Fox News:
Republican Gov. Phil Bryant has frequently said he wants Mississippi to be the "safest place in America for an unborn child."
…
Mississippi previously tied with North Carolina for the nation's strictest abortion limits at 20 weeks. Both states count pregnancy as beginning on the first day of a woman's previous menstrual period. That means the restrictions kick in about two weeks before those of states whose 20-week bans begin at conception.

The state is bracing for immediate lawsuits. Abortion rights advocates say the law is unconstitutional because it limits abortion before fetuses can live outside the womb. The owner of Mississippi's only abortion clinic in Jackson opposes the law and has pledged to sue.
I was proud to sign House Bill 1510 this afternoon. I am committed to making Mississippi the safest place in America for an unborn child, and this bill will help us achieve that goal. pic.twitter.com/O0O4QeILLx

— Phil Bryant (@PhilBryantMS) March 19, 2018
Abortion advocates have already legally challenged the law to protect babies.