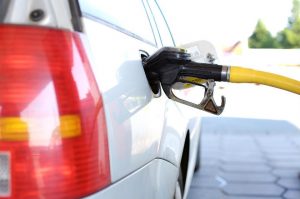 This week's OPEC meeting reveals once again that the market for oil is controlled by nations that collude to manipulate oil prices.
For the U.S. to achieve energy dominance and achieve its policy objectives both home and abroad, Washington must take action to address American vulnerability to the actions of OPEC and Russia. These countries control 90 percent of global oil reserves and use this outsized advantage to influence the price of oil by manipulating production levels to suit their own political needs.
But the relationship is complex and requires a thoughtful assessment of the threat. An Energy Security Commission, similar to the one established by the Trump administration to examine rare earth minerals, should be established immediately to ensure the energy dominance agenda addresses this critical vulnerability. Oil is the lifeblood of the American economy. Consider the following, the U.S. consumes one-fifth of daily global supply, and the country's transportation sector relies on petroleum for 92 percent of its energy. This dependence exposes U.S. business and consumers to a volatile and unfree oil market, vulnerable to the decisions OPEC and other petrostates make on production levels.
The risk posed by OPEC to our country was most clearly seen in 2014, when the Saudi-led cartel purposefully flooded the market with additional oil to drive down prices and hurt U.S. shale oil producers. From June 2014 to February 2016, the price of oil tumbled from $110 per barrel to just $26. The effects on the domestic energy industry were debilitating, with 310 U.S. oil and gas companies entering bankruptcy since 2015, taking approximately 200,000 jobs with them.
Despite the shale industry recovering, the loss of jobs and investment returns continues to haunt U.S. oil producers as they make investment decisions today. There has also been a profound impact on long-term deepwater oil projects—Rystad Energy calculates a decline of $180 billion in global deepwater investment from 2014-2018, with U.S. offshore investments tumbling 65 percent.
American oil dependence also reorders U.S. foreign policy priorities and costs U.S. taxpayers. The Pentagon spends $67.5 billion every year on keeping global supply lines open to ensure the worldwide free flow of oil, placing our military in harm's way in the process.
Rising gasoline prices affect policies both home and abroad. Higher pump prices eat into household budgets, and could erase all the consumer gains from the president's recent tax cuts. Price manipulation also compromises U.S. action overseas, with petroleum costs a tension point in both Iranian nuclear negotiations and Venezuelan sanctions, for example.
Compounding this problem, the U.S. unwittingly funds these governments' objectives by importing their oil. Since 2001, it is estimated that the total net U.S. trade deficit in petroleum is $3.4 trillion. By comparison, the U.S. net trade deficit with China since 2001 is $4.3 trillion.
The U.S. should hold foreign governments accountable for manipulating oil markets and, once and for all, allow a free market for the most important commodity traded in the world. Creating an Energy Security Commission, either congressionally or through Executive Branch action, would provide lawmakers with actionable policy options for specifically addressing the influence of OPEC member countries and other petrostates.
An Energy Security Commission would help forge a cohesive federal-level response to foreign governments that manipulate oil production at U.S. expense. The Commission would investigate the influence OPEC and others have over the global oil market, assess current American efforts to mitigate these effects, and propose a range of solutions—diplomatic, legal, trade, regulatory and statutory—to President Trump and Congress.
Now is the time to confront the destructive influence of petrostates on U.S. energy security and finally start working toward true energy dominance.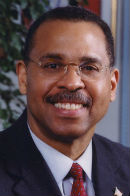 Ken Blackwell is a Senior Advisor to Securing America's Future Energy and a Former Domestic Policy Advisor to the Trump transition operation.
The views expressed in opinion articles are solely those of the author and are not necessarily either shared or endorsed by Black Community News.