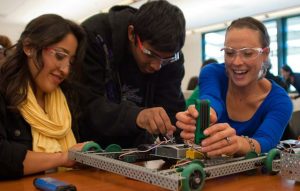 The U.S. Supreme Court today ruled that tax-funded colleges and universities may continue admitting and denying admission to individuals based on race, a practice euphemistically called affirmative action.
In a 4-3 decision, the high court affirmed a Fifth Circuit ruling in the Fisher v. University of Texas case.
Several years ago, Abigail Fisher sued the University of Texas (UT) for rejecting her admissions application. She alleged that UT admitted minority applicants with lower grades and scores. A lower court ruled in the school's favor, and the Fifth Circuit affirmed.
The Supreme Court heard arguments in 2013, ruled that the Fifth Circuit failed to apply a strict scrutiny standard of review, and sent the case back. A three-judge panel of that court upheld the school's race-based admissions policy.
Justice Elena Kagan recused herself in the present case.
Justice Samuel Alito, Justice John Roberts, and Justice Clarence Thomas dissented. In a separate dissenting opinion, Justice Thomas reaffirmed that the Fourteenth Amendment's Equal Protection Clause bars the government from using race in admissions.
"The Court was wrong to hold otherwise in Grutter v. Bollinger, 539 U. S. 306, 343 (2003). I would overrule Grutter and reverse the Fifth Circuit's judgment."
The Supreme Court ruled 5-4 in Grutter that the University of Michigan's law school could consider race as a "plus" factor when admitting individuals and denying admission. For how long? At least 25 years, Justice Sandra Day O'Connor wrote in the majority opinion.
Photo credit: By Hoodr – Own work, CC BY-SA 3.0, Wikimedia Commons