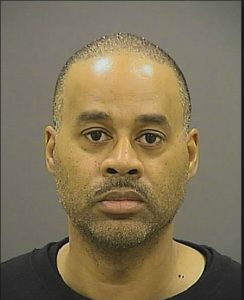 Officer Caesar Goodson, one of the six Baltimore police officers indicted in Freddie Gray's death, faced the most serious charge of second-degree murder.
Today a judge acquitted him acquitted of all charges.
From CBS:
Goodson waived his right to a trial by jury. His bench trial began June 9 and final arguments were heard Monday.

Gray, a 25-year-old black man from the Sandtown area of Baltimore, died of his injury on April 19, 2015. A week earlier, Baltimore City police officers put him in the back of Goodson's van, handcuffed and shackled, but unrestrained by a seat belt.
…
Three other officers — Officer Garrett Miller, Lt. Brian Rice and Sgt. Alicia White — have not yet been tried.
Officer Edward Nero was acquitted in May, and Officer William Porter's trial ended in a hung jury and mistrial last year. Three of the indicted officers are suing state's attorney Marilyn Mosby. Allegations include defamation of character, invasion of privacy, false imprisonment, and malicious prosecution.