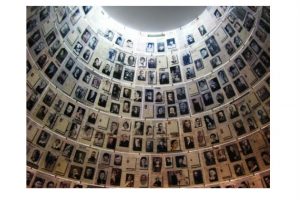 Israelis and some Jewish communities around the globe will commemorate Israel's national Holocaust Remembrance Day, "Yom HaShoah," in memory of the over six millions Jews killed during the Holocaust, beginning on Wednesday evening and continuing through all of Thursday.
As with each year, the national Holocaust Memorial ceremony will be held at Yad VaShem, Israel's Holocaust Museum in Jerusalem. Israeli officials and Holocaust survivors will participate in the ceremony.
Thousands of Jewish youth groups and Jewish communities have travelled to Poland on the "March of the Living" over the past week, visiting the concentration camps throughout the country. Several world leaders will participate in a ceremony held in Auschwitz on Thursday. The Israel Defense Forces will send a delegation, as it does each year.
Sirens will designate two minutes of silence on Thursday morning. All of the Nation of Israel stops and stands in remembrance of the genocide of the Jewish people. Ceremonies and educational programs will be held throughout the day in remembrance of the Holocaust.
Photo credit: By צילום:ד"ר אבישי טייכר, CC BY 2.5, Link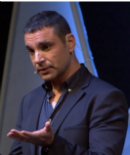 Amir Tsarfati, a Jewish Christian, is the founder and president of Behold Israel, a news site to correct the scarcity in trustworthy reportage on issues and events impacting Israel, and to resolve the uncertainty about who or what to believe.