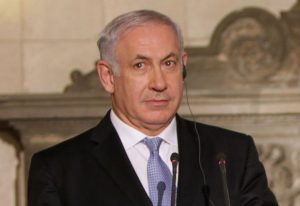 Prime Minister Benjamin Netanyahu left Israel for Washington on Monday ahead of his much anticipated meeting with President Donald Trump on Wednesday. During his visit, Netanyahu will meet with several American officials from the U.S. House of Representatives and the Senate as well as with Vice President Mike Pence and Secretary of State Rex Tillerson.
Ahead of boarding the plane, the prime minister spoke to the press, emphasizing Israel and the United States' strong alliance, particularly under a Trump administration.
"I'm going to Washington to have a very important meeting with President Trump," he said. "The alliance between Israel and America has always been extremely strong. It's about to get even stronger."
Their meeting will center on nuclear Iran, anti-Israel efforts in international bodies, mainly in the United Nations and European Union, as well as discussion on a two-state solution. Netanyahu said that "President Trump and I see eye to eye on the dangers emanating from the region but also on the opportunities. And we'll talk about both, as well as upgrading the relations between Israel and the United States in many, many fields…"
During his weekly cabinet meeting on Sunday, the prime minister spoke about the importance of his diplomatic visit to the United States.
"This is a very important meeting for Israel's security in its international standing. Ahead of the meeting, I'm holding many talks with members of the defense establishment, the National Security Council, and the Foreign Ministry."
On media buzz surrounding his visit with Trump, Netanyahu clarified that the "security of the state of Israel" as well as strengthening Israel's alliance with the United States as priority for the meeting.  "I hear and understand that there is great excitement ahead of this meeting, with all different kinds of motivation behind it, but I have only one motivation: My top concern, first and foremost, is the security of the State of Israel, to strengthen the steadfast alliance with the U.S., and to strengthen our other national interests, which are fundamentally connected to the strength of ties with the U.S. This requires a responsible and considered policy, and thus I intend to act. I have navigated Israeli-U.S. relations in a prudent manner and I will continue to do so now."
Photo credit: By MathKnight – Own work based on File:Flickr – Benjamin Netanyahu with Greek PM – 01.jpg, CC BY-SA 4.0, Link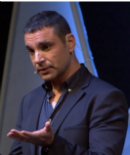 Amir Tsarfati, a Jewish Christian, is the founder and president of Behold Israel, a news site to correct the scarcity in trustworthy reportage on issues and events impacting Israel, and to resolve the uncertainty about who or what to believe.