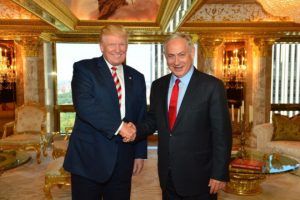 Israel announced it will hold a state ceremony to honor the opening of the United States Embassy in Jerusalem. Prime Minister Benjamin Netanyahu confirmed the ceremony during his weekly cabinet meeting and ahead of his visit to the U.S. and meeting with President Donald Trump next week.
Israel hopes to hold the ceremony on May 14, 2018 — Israel's 70th independence day. Prime Minister Netanyahu is expected to formally invite President Trump during their meeting next week.
On the announcement that the U.S. would relocate its embassy to Jerusalem in May, the prime minister said, "This is a great moment for the citizens of Israel, and this is a historic moment for the State of Israel. We will celebrate it together, all citizens of Israel." He added that the change "will have significant and historic long-range implications. On behalf of the entire government and people, I would like to thank President Trump for both his leadership and his friendship. President Trump, you are a great friend of the State of Israel and we all thank you."
On his decision to move the embassy sooner amidst global outcry and rejection, President Trump said last week, "I put the word out that I may do it. I was hit by more countries and more pressure and more people calling, begging me, 'Don't do it. Don't do it. Don't do it.' I said we have to do it. It's the right thing to do. It's the right thing to do, we have to do it. And I did it."
Prime Minister Netanyahu will travel to the U.S. on Saturday night for a five-day tour.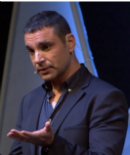 Amir Tsarfati, a Jewish Christian, is the founder and president of Behold Israel, a news site to correct the scarcity in trustworthy reportage on issues and events impacting Israel, and to resolve the uncertainty about who or what to believe.