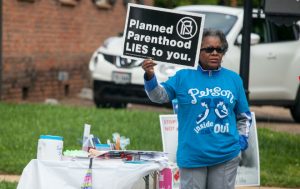 A judge in California dismissed 14 of 15 felony charges last month against David Daleiden and Sandra Merritt in connection with an undercover video sting that exposed Planned Parenthood's aborted-baby body parts harvesting scheme.
The pro-lifers had been charged with invasion of privacy and recording private conversations without consent.
The court contended that the charges were too vague. The state's attorney general sought to correct the oversight last week by filing more specific charges. From Live Action News:
The new charges include numeral identifications for each video, along with the names of each person whose conversation was recorded, although those names are to remain confidential for now. Daleiden and Merritt will be arraigned on July 17.

The Center for Medical Progress responded to California's charges on Facebook, pointing out that undercover recordings are commonly used by journalists and that they are only being targeted because the abortion industry was caught breaking the law.

Judge Orrick is holding this hearing even though Judge Hite has already struck down the contempt request. CMP earlier reported that Judge Hite "denied the AG's request for contempt sanctions against David's defense counsel, and agreed Judge Orrick's federal gag order in the civil lawsuit should not prevent defendants from using the videos in our defense." Judge Orrick is an Obama donor who has connections to Planned Parenthood.
Whether the new charges stick remains to be seen.
Photo credit: American Life League (Creative Commons) – Some rights reserved