Therefore I exhort first of all that supplications, prayers, intercessions, and giving of thanks be made for all men, for kings and all who are in authority, that we may lead a quiet and peaceable life in all godliness and reverence. For this is good and acceptable in the sight of God our Savior, who desires all men to be saved and to come to the knowledge of the truth. (1 Timonty 2:1-4)
For we do not wrestle against flesh and blood, but against principalities, against powers, against the rulers of the darkness of this age, against spiritual hosts of wickedness in the heavenly places. Therefore take up the whole armor of God, that you may be able to withstand in the evil day, and having done all, to stand.
Stand therefore, having girded your waist with truth, having put on the breastplate of righteousness, and having shod your feet with the preparation of the gospel of peace; above all, taking the shield of faith with which you will be able to quench all the fiery darts of the wicked one.And take the helmet of salvation, and the sword of the Spirit, which is the word of God; praying always with all prayer and supplication in the Spirit, being watchful to this end with all perseverance and supplication for all the saints— and for me, that utterance may be given to me, that I may open my mouth boldly to make known the mystery of the gospel, for which I am an ambassador in chains; that in it I may speak boldly, as I ought to speak. (Ephesians 6:12-20)
Believers, now more than ever, our leaders are embroiled in spiritual warfare. There are so many things going on in Washington, D.C., that are clearly spiritual battles that play themselves out in the lives and actions of those in leadership in our nation's capital.
One of the best and most accurate descriptions of what we see happening in Washington is extremely intense and relentless spiritual warfare. We see that in the political theater of our government, there is much wrestling between the Kingdom of Light and demonic hosts from the kingdom of darkness.
We need to be praying for the president of the United States. President Donald Trump has thus far in his presidency done many things to promote values that line up with the Word of God. He's been extremely courageous in seeking to do what's in the best interest of the United States of America.
Sadly, those who oppose him have been vicious and relentless. And because he has sought to do things that line up with the Word God, the Devil has targeted him, it seems, as he's rarely targeted any other president in the history of our nation.
The Church of Jesus Christ is clearly called to pray for leaders and those in government and positions of authority. It's critical that the Church take this task and work from the Lord very seriously.
Why is this so important? One reason is in 1 Timothy 2, as we are clearly and directly told to pray for "all men, for kings and all who are in authority…" (v. 2).  Donald Trump is the president of the United States. We need to pray faithfully for him every day in obedience to the Word of God.  If many believers spent just a portion of the time praying for him that they spend complaining about and criticizing the president, there would be a lot more prayers being lifted up and much more good accomplished. 
The opposition to this president is very intense, and much of it doesn't even make a lot of sense — at least not in the natural. The media, the opposing political party, the political party that he is in — it appears that opposition is coming against him from almost every side. It seems some don't like him no matter what he does.  
But when you look at it for what it is, it makes a lot of sense. From a spiritual and a spiritual warfare perspective, it makes plenty of sense.
President Trump has made it a point, as has been stated, to carry out certain mandates, a number of which line up with the counsel from the Word of God. 
He has taken a strong stand against abortion in word and in action, which is consistent with the commandment, "You shall not murder." (Exodus 20:13) He also seems to make decisions that are genuinely in the best interest of our nation as a whole. (l Kings 3:9). He has officially recognized Jerusalem as Israel's capital, showing adherence to the words: "Pray for the peace of Jerusalem, they shall prosper that love thee. (Psalm 122:6)
Time and time again, the president has and continues to make decisions that are genuinely in the best interest of our nation. Some might say, "Well, that's what our leaders are supposed to do."
That statement is very true. Yet, sadly, we live in a world where so many times, leaders make decisions that actually seem to be detrimental to our nation. And too often it appears they do this with no negative consequences that follow their actions.
These are the kinds of accomplishments that make President Trump very unpopular with the Devil and the kingdom of darkness. So the onslaught of opposition continues. 
Yet the work of the church is clear. We are called to pray for our president and other leaders in authority. We need to be consistent, fervent, and persevering in prayer. The success of the president is directly connected to how faithfully the church is praying for him. (see Exodus 17:8-13)
Let's keep the president and all the rest of our leaders lifted up in intense prayer and intercession every day. That's the way we can see victory.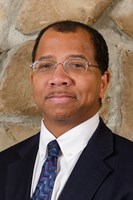 Joseph Parker serves as the pastor of Greater Turner Chapel A.M.E. Church in Greenwood, Mississippi, and the Director of Outreach and Intercession with the American Family Association. He has been in the ministry for almost 40 years and hosts the radio broadcast, "The Hour of Intercession," on the Urban Family Communications Radio network.
The views expressed in opinion articles are solely those of the author and are not necessarily either shared or endorsed by Black Community News.