Defeating the coronavirus pandemic and getting Americans back to work as quickly as possible shouldn't be a controversial stance.
President Trump's proactive plan to shore up the economy, including a temporary pause on new immigration, as well as his unwavering support for America's healthcare workers, are all part of a comprehensive strategy to save both lives and livelihoods.
So far, the Trump administration has already provided $1.8 trillion in emergency relief to individuals and businesses in all 50 states and every U.S. territory, ensuring that Americans whose jobs and businesses were negatively affected by their states' lockdowns aren't ruined by circumstances beyond their control.
Adding to that assistance, the administration worked with Congress to secure $320 billion in supplemental funding for the incredibly successful Paycheck Protection Program (PPP), along with $60 billion for the Small Business Administration and $75 billion for hospitals and healthcare providers. Crucially, the bill provides $25 billion to support America's unmatched COVID-19 testing efforts, which will help accelerate the reopening of the economy.
In anticipation of that, President Trump signed an executive order pausing new permanent immigration into the U.S. for 60 days — a measure supported by more than three-quarters of Americans. The order will ensure that shell-shocked American workers won't have to compete with foreign job-seekers as our economy gets back up to speed.
While the President is working hard to re-open our economy safely and expeditiously, many Democrats have frustrated their constituents with measures that are deemed too restrictive.
Some, such as Michigan Governor Gretchen Whitmer, have even blocked medicines that have long been approved for other purposes. Whitmer tried to block patients from receiving the antimalarial drug hydroxychloroquine as an experimental treatment from their doctors after President Trump had touted the decades-old drug as a safe, potential treatment. In what turned out to be the first of numerous retreats, Whitmer lifted her ban and asked the federal government for supplies of hydroxychloroquine as anecdotal evidence began to stack up that the drug could and has saved lives.
One of those lives belongs to Karen Whitsett, a Democrat State Representative in Michigan who recovered from her COVID-19 symptoms within hours after taking the antimalarial drug, and credits the President's efforts to make the drug available for saving her life.
Whitmer isn't alone. In Pennsylvania, hundreds of frustrated citizens rallied outside the state capitol to protest Gov. Tom Wolf's decision to extend his restrictive stay-at-home orders. In Missouri, county residents protested the "indefinite stay at home order" held in place by St. Louis County Executive Dr. Sam Page against the Governor's mandate to reopen on May 4. Meanwhile, in California, tensions are simmering over Gov. Gavin Newsom's plan to close all beaches and state parks indefinitely.
With the White House doing everything necessary to facilitate timely reopenings of states and localities that have gotten their coronavirus outbreaks under control, it's difficult to understand why some Democrats are so resistant to reason — unless they're taking advice from Hillary Clinton, who wryly noted that "this would be a terrible crisis to waste."
President Trump's actions prove that his foremost concern throughout the COVID-19 crisis has always been the health and well-being of all Americans. For the betterment of all Americans, all elected officials must put partisanship aside and demonstrate the same patriotic impulse as the nation continues to battle the invisible enemy.
Photo credit: Governor Tom Wolf (Creative Commons) – Some rights reserved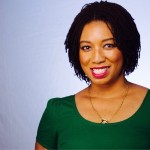 Stacy Washington is the co-chair of the Project 21 National Advisory Board and talk show host on the Stacy on the Right Show. She is an Emmy-nominated TV personality and serves as a member of the Black Voices for Trump coalition advisory board.