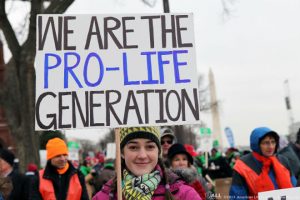 Voters in Tennessee decided to make it clear that their constitution doesn't contain any rights to abortion.
Fifty-three percent of them approved Amendment 1 in 2014.
Shall Article I, of the Constitution of Tennessee be amended by adding the following language as a new, appropriately designated section:

Nothing in this Constitution secures or protects a right to abortion or requires the funding of an abortion. The people retain the right through their elected state representatives and state senators to enact, amend, or repeal statutes regarding abortion, including, but not limited to, circumstances of pregnancy resulting from rape or incest or when necessary to save the life of the mother.
Abortion advocates challenged the law. The U.S. Court of Appeals for the Sixth Circuit ruled in the state's favor, but opponents appealed to the U.S. Supreme Court. On Monday, the high court refused to hear the case, which means the law stands.
The law also requires abortionists to wait 48 hours before terminating an unborn human life. Live Action News reported that eight nearby states had abortion restrictions on the books, and pro-lifers didn't want their state to be known as an "abortion destination."
Herbert H. Slatery III, the state's attorney general, said the high court's decision is "confirmation of the State's position from the outset: a state, and not a federal court, should decide how votes are counted under its own Constitution. This finally puts to rest any uncertainty surrounding the people's 2014 approval and ratification of Amendment 1 by 72,000 votes. "
Photo credit: American Life League (Creative Commons) – Some rights reserved