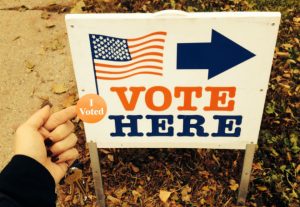 People in the United States need to show a government-issued form of photo identification to rent an apartment, open a bank account, board an airplane, and receive welfare — among many other things.
But North Carolina residents don't need to show proof of identity to elect people to office.
After the governor signed the voter ID bill into law, a three-judge panel of the U.S. Court of Appeals for the Fourth Circuit overturned it before the November 16 presidential election.
The state appealed to the nation's highest court. The U.S. Supreme Court declined on Monday to hear the case. From the Charlotte Observer:
The law called for voters to show specific kinds of photo identification and prohibited voters from registering to vote and casting ballots on the same day. It sought to eliminate out-of-precinct voting as well as preregistration for 16- and 17-year-olds who would turn 18 by Election Day. And it eliminated a week of early voting.
…
In a statement, the chairman of the state Republican Party made note of [Justice John] Roberts' comment that the court was not ruling on the merits of the case.

"Republicans will continue to fight for common sense and constitutional voter ID measures, similar to what many other states already have," NC GOP Chairman Robin Hayes said. "While Gov. Cooper and Attorney General Stein have stymied voter ID for now, they will ultimately lose in their efforts to block North Carolina citizens from having these protections."
Photo credit: lettawren (Creative Commons) – Some rights reserved