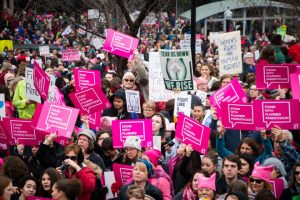 Through the power of his high office, President Donald Trump just expanded his previous executive order that bans federal funding for non-government international organizations that kill unborn babies or promote their deaths as a family planning method.
The policy, known as the Mexico City policy, lapsed under the previous president. President Trump restated it in January.
CBN reported that the president will expand the ban "by drastically increasing the amount of global health assistance funds and government programs that will be covered under the policy."
Under "Protecting Life in Global Health Assistance," almost $9 billion of Americans' tax dollars will go through the U.S. Departments of Defense and State, and the U.S. Agency for International Development toward protecting the voiceless and vulnerable rather than snuffing out their lives.
The White House told CBN that the "pro-life policy will apply to global health assistance funding for international health programs, such as those for HIV/AIDS, maternal and child health, malaria, global health security, and family planning and reproductive health."
Featured photo credit: ken fager (Creative Commons) – Some rights reserved