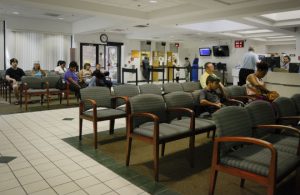 The U.S. Department of Health and Human Services will allow states to require certain Medicaid recipients to work or volunteer for benefits.
According to The Hill, this is the first time in the program's history that states can impose work requirements, which are aimed at the able-bodied — not the elderly, pregnant women, or children.
Ten states are currently applying to impose work requirements in Medicaid. Many experts expect Kentucky will be the first state approved.

CMS said in a news release that skills training or education might be able to satisfy the work requirements.
…
States will also be required to describe strategies to help Medicaid recipients find work, such as job training.

Of the 9.8 million non-elderly Medicaid enrollees not working in 2016, 36 percent said illness or disability was their main reason for not working, according to the Kaiser Family Foundation. Thirty percent said they were caring for a family member, while 15 percent said they were going to school.
Centers for Medicare and Medicaid Services administrator Seema Verma said the program needs more flexibility "so that states can best address the needs of this population. Our fundamental goal is to make a positive and lasting difference in the health and wellness of our beneficiaries, and today's announcement is a step in that direction."