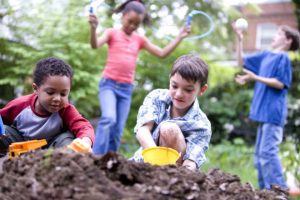 On Monday, April 23, parents in several cities, including Charlotte, North Carolina, and Austin, Texas, and cities in Canada and Australia, will keep their children out of school to protest so-called sex-ed in their schools, or more precisely, homosexual and sexual permissiveness indoctrination.
Some government schools, supported by the U.S. taxpayer, allow Planned Parenthood into schools through a "sex-ed" program called "Get Real," for example.
Why more Christian parents aren't outraged about this is a mystery, but it's encouraging to know some parents are taking action. From Fox News:
Many of America's public schools are teaching youths "pornographic" subject matter these days, some parents argue, so they're planning a "Sex Ed Sit Out" on April 23.

They want like-minded parents to keep their children at home that Monday, to send a message to local school boards and elected officials.
…
One of the sit-out organizers is Elizabeth Johnston, a North Carolina blogger who calls herself "The Activist Mommy." She first revealed plans for the sit-out during a radio interview April 4, the Christian Post reported.

Johnson contends that sexual content in some schools' classes goes beyond the sex education class and into other subjects, such as history, science and math.
Johnston said the homosexual organization called the Human Rights Campaign is involved with the sex-ed push in government schools. Get them while they're young, and right under their parents' noses.
The SexEdSitOut is a start, but taxpaying parents should step up their demands to keep Planned Parenthood, the Human Rights Campaign, and sex-ed in general out of government schools.
And while we're at it, it's past time for Congress to permanently defund the abortion mill. Planned Parenthood, which receives half a billion dollars from American taxpayers every year, is part of an initiative to give $30 million to target liberal voters in the midterm elections.