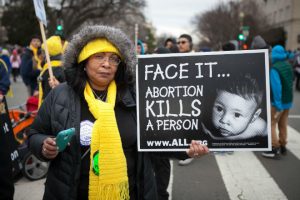 In a draft of a strategic plan for fiscal years 2018-2022, the U.S. Department of Health and Human Services (HHS) affirmed that life begins at conception: when sperm fertilizes an egg.
"This strategic goal describes efforts to improve surveillance, epidemiology, and laboratory services; strengthen the scientific workforce and infrastructure; advance basic science knowledge, applied prevention and treatment research, and evaluation; and finally, disseminate, apply, and leverage knowledge to improve health, public health, and human services outcomes. The research pursued under this strategic goal is to be conducted consistent with the understanding that human subjects protection applies to all human beings from conception to natural death." (emphasis added)
HHS isn't defining or declaring anything. The agency is merely acknowledging that life begins at conception.
New HHS report confirms what pro-lifers have known for a long time: that life begins in the womb, not at birth. https://t.co/fpsGKoooBR

— The Federalist (@FDRLST) October 14, 2017
Part of the agency's mission is to "serve all Americans from conception to natural death, but especially those individuals and populations facing or at high risk for economic and social well-being challenges, through effective human services." (emphasis added)
Conception. Natural death. Abortion advocates and state-supported euthanasia enthusiasts probably aren't pleased.
The draft mentions conception again and this (emphasis added):
"While we may refer to the people we serve as beneficiaries, enrollees, patients, or consumers, our ultimate goal is to improve healthcare outcomes for all people, including the unborn, across healthcare settings."
The previous administration's strategic plan for HHS didn't acknowledge conception as the beginning of human life or commit to protect babies still in the womb.
Trump Administration Changes Obama Policy, Now Confirms Human Life Begins at Conception Thank you #HHS and #POTUS! https://t.co/qGInKd8FoC

— Unborn Civil Rights (@alvedaking) October 16, 2017
Photo credit: American Life League (Creative Commons) – Some rights reserved